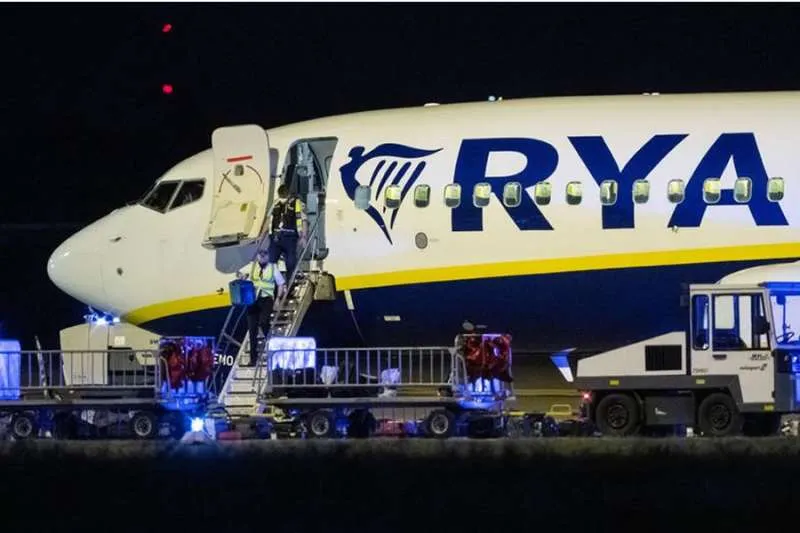 Disruptive passenger causes another diverted landing on a Tenerife flight
Ryanair have confirmed that one of their planes had to make an unscheduled stop on Sunday night (May 21st) due to the disruptive behaviour of a passenger on a flight to Liverpool from Tenerife.
Flight number FR4347 landed in Galicia, in the north of Spain, after cabin crew informed the captain that a passenger was being rude and acting aggressively towards them and other passengers.
After repeatedly asking to him to calm down, the captain informed air traffic control who cleared airspace for them to touch down at Santiago de Compostela airport in Galicia, where the National Police were waiting.
The plane landed quickly and safely and the police boarded the aircraft and removed the problem passenger so it could continue its journey to Liverpool, where it landed approximately an hour later.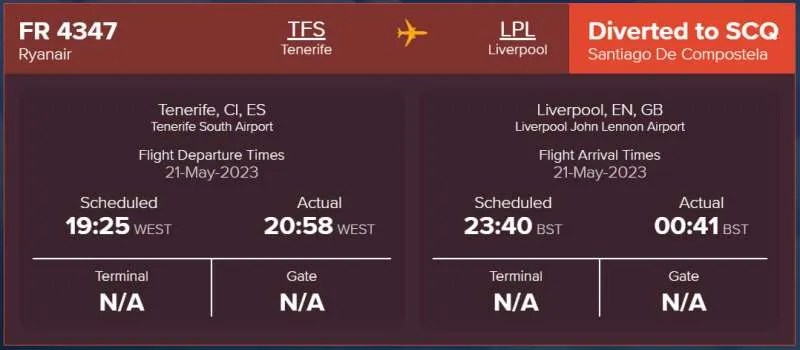 Ryanair emphasizes that in these situations cabin crew will always try and converse with the passenger causing problems, but if they persist with bad attitude or aggression, they are instructed to report the facts to the captain, who must decide whether to divert the plane to another airport or not.
Passengers causing these problems can be fined £5,000 if drunk and disorderly, and between £10,000 and £80,000 for a diverted landing.
Other articles that may interest you...