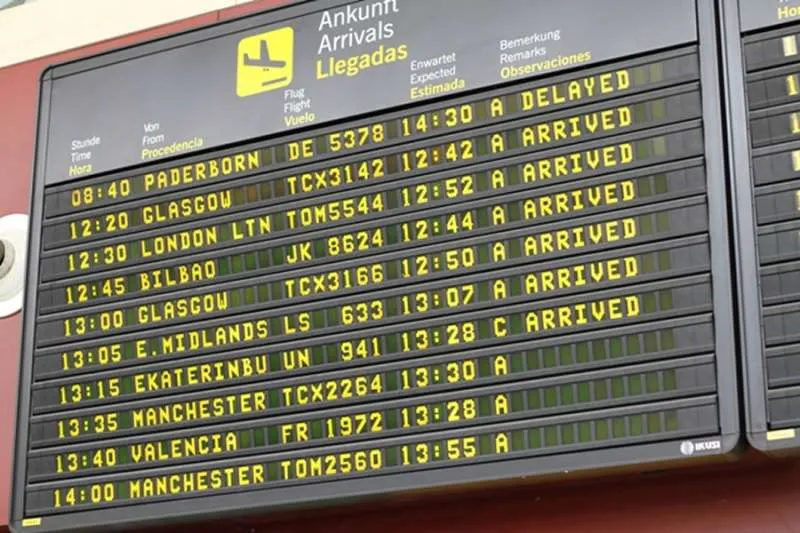 Canaries airports will operate over 5,000 flights this bank holiday weekend
AENA have reported that airports in the Canary Islands will have over 5,282 flight arrivals and departures this bank holiday weekend, between Friday and Tuesday, of which 3,412 are domestic and national flights, and 1,870 are international flights.
Yesterday (Saturday) was the busiest day with 1,185 flights in and out of the island's airports, followed by Friday with 1,081. Today (Sunday), 1,063 flights are scheduled, tomorrow there are 1,053 operations, and the quietest day will be Tuesday, a bank holiday here in the Canary Islands when there will be 900 flights.
The three airports with the most flight on these days are Las Palmas (Gran Canaria) with 1,519 scheduled flights; Tenerife North where 968 operations are planned; and Tenerife South with 880 scheduled flights.
As for the other airports, Lanzarote will operate 879 arrivals and departures over these four days, while Fuerteventura airport will manage 610 operations, ahead of La Palma (302 flights), El Hierro (84), and La Gomera (40).
The eight Canary Islands airports finished April with 4,047,961 passengers, which exceeded the data for the same month of 2019 by 6.5% and was 6.8% more than in April 2022. Of the global number of travellers, 4,015,098 passengers were on commercial flights, of which 2,378,239 were on international flights (3.6% over 2019 and 4.2% more than in 2022) and 1,636,859 on national flights (+10.5% over 2019 and +10.6% than last year).
Other articles that may interest you...