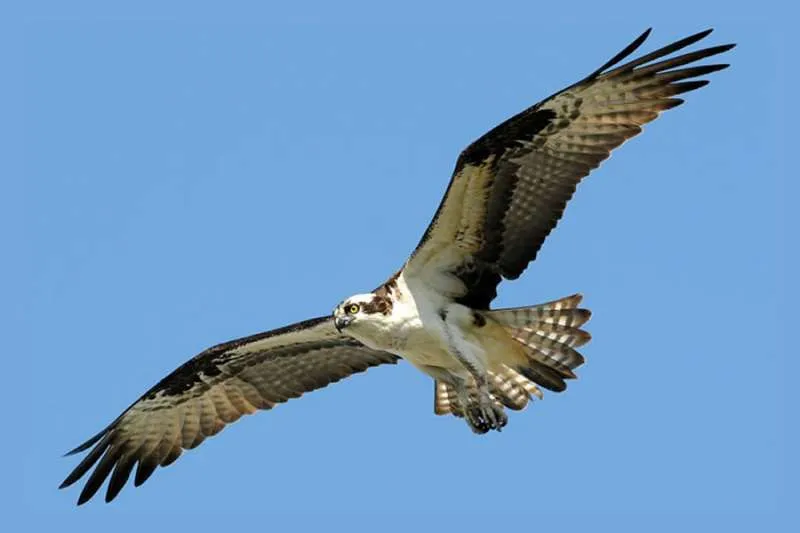 Canarian ospreys are staring extinction in the face
The Tenerife Cabildo have released a statement today, regarding the decline in the osprey population on the island in recent years. In December, only seven pairs of guinchos still survived in just three places on Canarian cliffs: the uninhabited little island of Alegranza north of Lanzarote; La Gomera; and the Los Gigantes cliffs here in Tenerife, their last bastion on this island.
Ornithologists have attributed their decline to tourist leisure boats, increased numbers of hikers in prohibited areas, and the extensive network of power lines and unchecked construction of wind farms.
A project was thus carried out to try to save this endangered species that is so much a part of these islands' biodiversity and natural heritage, but the news is not good, to put it mildly because we now know that from seven pairs, just a single pair and one hatchling are confirmed to remain at the Los Gigantes cliffs at Masca.
Tenerife environment councillor, Isabel García, said that we can't speak of "a threat anymore, we are now talking of extinction". García said another pair could still be in the area but the confirmed pair is ringed and controlled, and their hatchling is likely to be removed and taken to the Cabildo's wildlife recovery centre La Tahonilla, to try to raise it there in an attempt to guarantee its survival because many chicks don't make it.
The message from the Environmental department is clear: in these areas, please don't use drones, don't go for hikes, keep the noise down, and if you're going for sea trips choose boats that don't make a complete din when near the cliffs.
"Ospreys are our victims. It's their island as well as ours, but it's our choice alone as to whether or not they survive."
Other articles that may interest you...