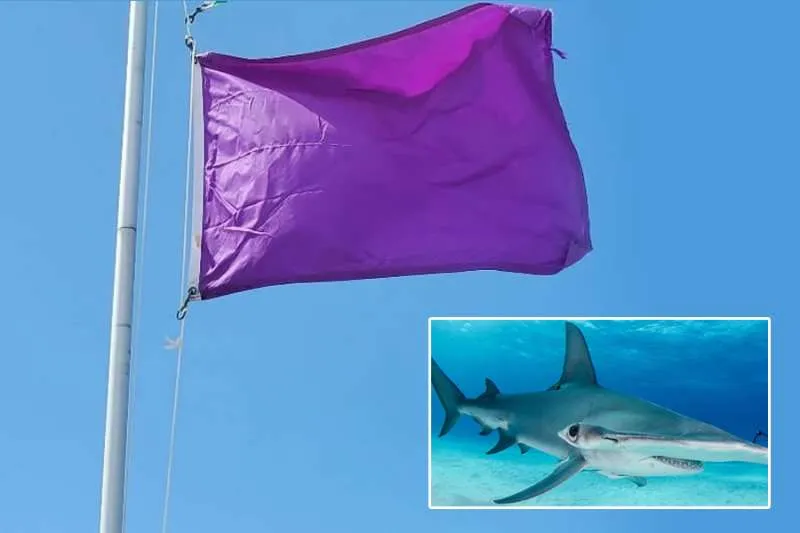 Beach in Gran Canaria flies a purple flag due to the presence of a shark
Most people know what the main flags mean on beaches, but the most unusual in the Canary Islands is for a purple flag to be raised, which indicates the presence of dangerous marine life, such as jellyfish or sharks.
On Tuesday the main beach of Las Palmas raised the purple flag due to an inquisitive hammerhead shark that decided to investigate the bathing area of Las Canteras, just 300 metres from Lloret.
The shark was monitored by Red Cross divers and swimmers, and being a rather shy animal, it fled out to sea when they approached it.
In total there are six different coloured flags you can see on our beaches, and here's what they mean:
GREEN: Safe to swim in the water.
YELLOW: Swimming is permitted but be cautious of conditions.
RED: No swimming allowed.
BLACK: The beach is closed due to contamination.
BLUE: Quality award.
PURPLE: Presence of jellyfish or dangerous marine life.