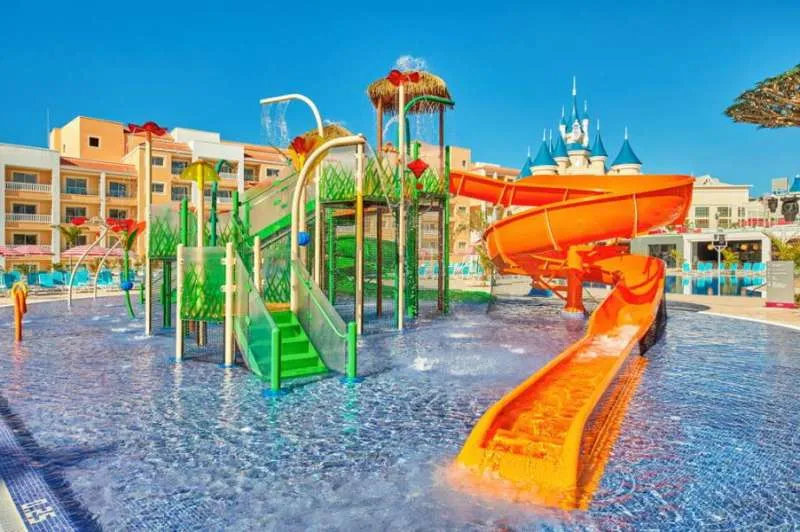 Bahia Principe Fantasia Tenerife is the first hotel in Spain to obtain the Safe Fun seal
The Bahia Principe Fantasia in Golf del Sur in the south of Tenerife is the first hotel in Spain to obtain the Safe Fun seal, which is an official certification for the safety of its aquatic leisure facilities and attractions at the 5-star resort.
The 'Safe Fun' seal, awarded by the company The Fun Lab, is a guarantee that complexes have safer, better-maintained facilities that comply with current European standards for the prevention of possible accidents.
This means that both guests and travel agents, in the public and private tourism sector, can have full confidence in certified resorts, which helps to improve both their reputation and attract visitors.
"We are really pleased that a chain as important as the Bahia Principe Group is the first Spanish hotel group committed to obtaining the Safe Fun seal, which gives official certification of its facilities."
"This is a fundamental commitment on the part of this company, which is reflected in the guarantee of safety and quality in its facilities, offering the best experience to its customers and focusing on children's welfare and peace of mind for parents", explains Santiago García Gimeno, technical director of The Fun Lab.
The Bahia Principe Fantasia Tenerife, which opened in November 2018, is made up of two areas for different age ranges: a water park made up of slides and high-rise games for older children; and a splash pool area designed for babies and younger children, made up of a smaller water park with a shallow splash zone.
Through an exhaustive inspection process of the facilities by The Fun Lab, these have been audited and certified based on points that are included in the European regulations UNE-EN 1069 (specific for water slides) and UNE -EN 17232 (for water play equipment and elements that can be found in children's pools and shallow water areas).
"The fact that the Spanish tourism industry is incorporating this type of certification through annual audits focused on guest safety, implies an increase in quality and excellence in the family tourism sector," concludes Gimeno.
Other articles that may interest you...