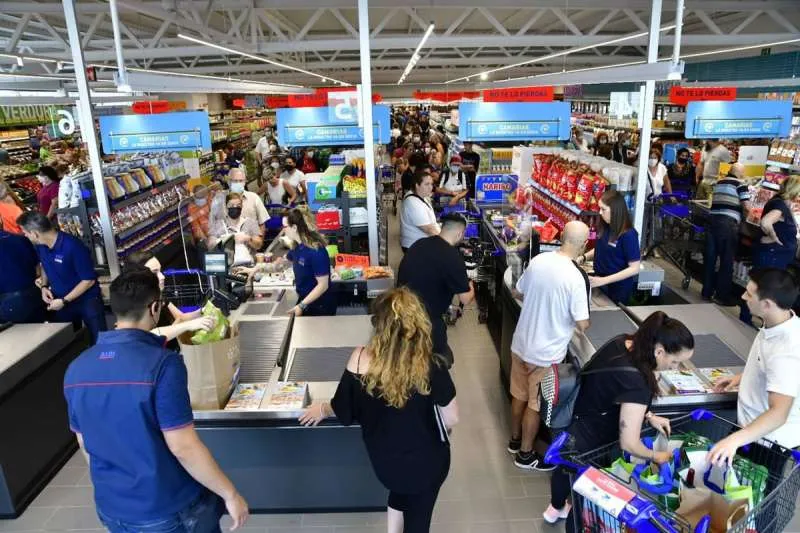 Aldi opens their first two stores to the public in Gran Canaria
German supermarket chain Aldi have opened their first two stores to the public this morning, in Las Palmas de Gran Canaria and Telde. These are the first ones in the Canary Islands to open, supported by the logistics centre in the Arinaga industrial estate in Gran Canaria, which opened a few weeks ago.
The opening of the store in Calle Alfredo Martín Reyes in Las Palmas, was attended by the director of Expansion of the Aldi supermarket chain in the south of Spain, Jesús García, and the person in charge of expansion in the Canary Islands, Álvaro de Armas, with the mayor of Las Palmas de Gran Canaria, Augusto Hidalgo.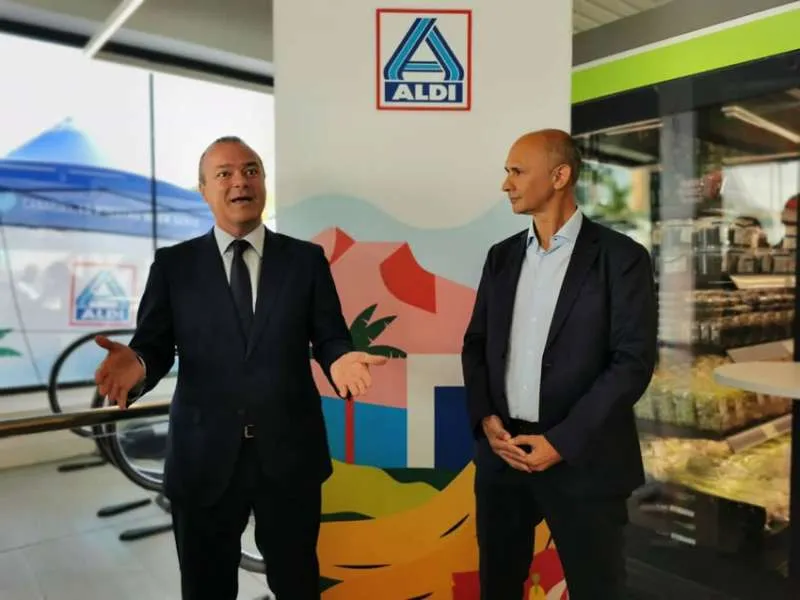 The other Aldi supermarket that has opened today in Gran Canaria can be found in Melanera by the Concejal Juan Rodríguez Betancourt roundabout in Telde.
The chain is also about to open two stores in El Carretón in the town of Arafo, and Los Rodeos, in the municipality of San Cristóbal de La Laguna, in Tenerife.