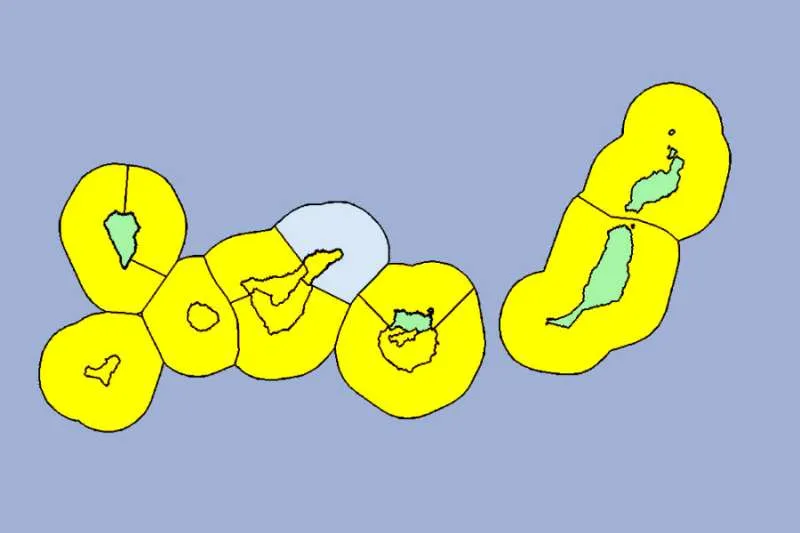 AEMET reactivates weather warnings in the Canary Islands for more strong winds
The State Meteorological Agency (Aemet) has reactivated the yellow weather warning this morning for strong winds in the Canary Islands after a week in which the winds have been building. The warning will be in force from 1:00pm tomorrow (Friday) in practically the whole Archipelago, with gusts of up to 70 kilometres per hour are forecast.
The warning is in place in all areas of Tenerife, but particularly on the east, west, and south slopes, as well as in the metropolitan area. Aemet also predicts that similar gusts will be felt inland and at peaks in Gran Canaria, El Hierro, and La Gomera.
Likewise, the entire archipelago will be on yellow notice due to coastal phenomena with waves that could reach four metres in height, and deep swells making swimming in the sea dangerous.
On Saturday, March 5th, the situation will worsen with gusts of wind up to 90 kilometres per hour in various areas of Gran Canaria and La Gomera, where the orange weather warning for significant risk will be activated during the afternoon. In the rest of the Islands, the yellow warning will be maintained due to wind and strong waves.
We will update you with Friday and Saturday's full forecasts in due course.
Other articles that may interest you...