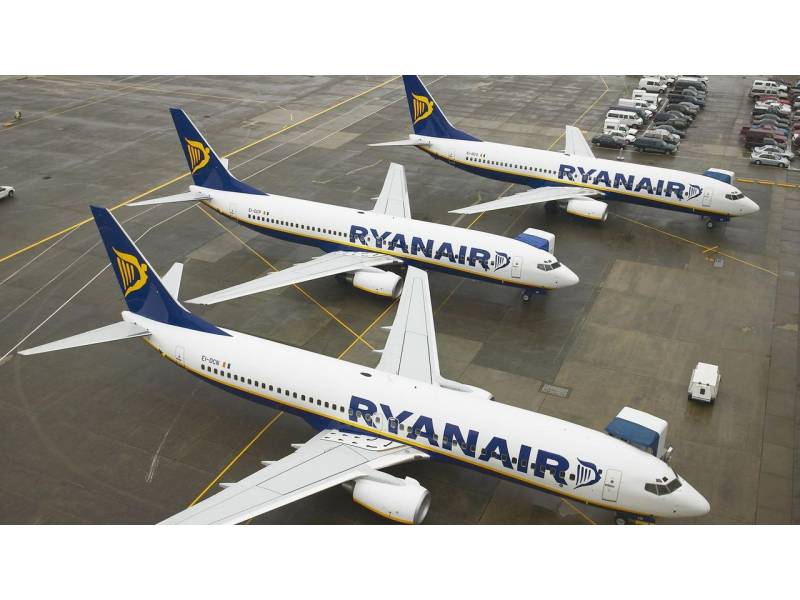 RyanAir cancels 27 routes with the Canary Islands during January
Low-cost airline, Ryanair, have announced that they have doubled their loss forecast for the financial year up until the end of March, and are cutting flights by 33% during January, due to the effects of the Omicron variant of the coronavirus, reducing its expected January passenger numbers to 6 or 7 million from around 10 million.
According to their schedules, this includes the suspension of 27 routes with the Canary Islands during the month of January, 7 to Gran Canaria, 7 to Lanzarote, 7 to Fuerteventura, and 6 with Tenerife.
Although some of the flights are to European destinations, the majority are with the UK to East Midlands, Edinburgh, Liverpool, and London. Ryanair said at the moment no schedule cutbacks have been decided for February or March, something that will be reviewed in January as more information becomes available.
The difficulty created to travel by the new British and Spanish restrictions as a result of the Omicron variant is the main reason why the company has decided to stop operating with these destinations, however, the company's website does have tickets for sale from February, subject to review depending on the progress of the pandemic.
Double the losses are forecast:
The announcement by Ryanair yesterday (Wednesday), was triggered because they have doubled their annual loss forecast. The Irish airline, the largest in Europe by number of passengers, said in a statement that it expects a net loss of between 250 and 450 million euros in the 12 months to the end of March. Beforehand, they had projected losses of between 100 and 200 million euros.
"The sudden emergence of the Omicron variant has notably weakened close-in Christmas and New Year bookings", Ryanair said in a statement. The warning is the most detailed information yet on how travel bans have hit bookings across what is normally a busy period for European airlines. Industry executives had been hoping that the worst of the crisis was well behind them, and celebrated the steady easing since the summer of most travel restrictions, including expensive testing.
Other articles that may interest you...