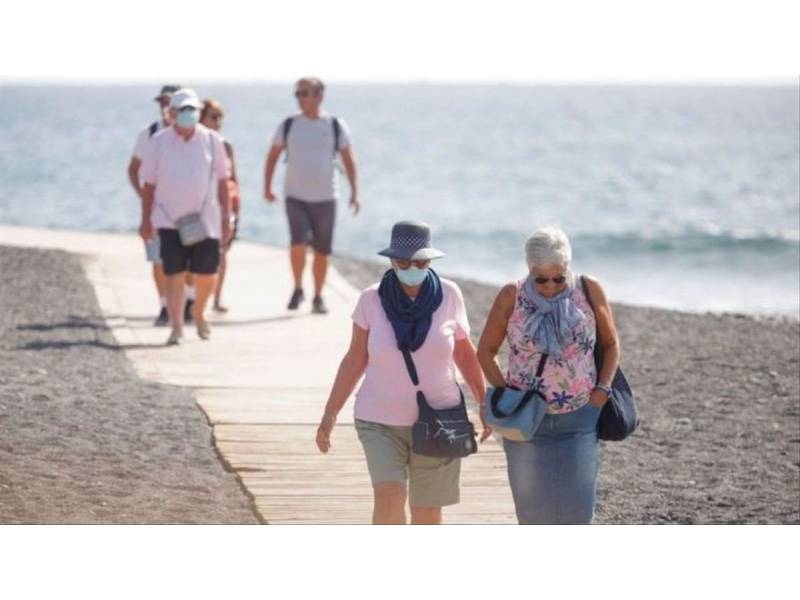 Germany places all of Spain including the Canary Islands on its 'risk list' for travel
The German Government has included all of Spain in the risk list of regions for travel due to Covid from today (Friday), all be it the lowest of its three alert levels, due to the rebound in the incidence and contagion of the virus in both the mainland and the islands.
The inclusion in the list of risk regions - contrary to the ratings of "risk due to high incidence" and "risk due to dangerous variants" - does not have direct repercussions for German tourists who are already in Spain or the islands, or plan to travel here in the near future.
One of the key criteria for Germany to declare a region at risk is that the cumulative incidence over seven days exceeds 50 cases per 100,000 inhabitants, and until now, the Balearic and Canary Islands, the two main destinations for German tourists in Spain, were not considered risk areas, but now they are.
This change means that German tourists will have to undergo a test when returning to their country but not be quarantined, which is exactly the same as those returning from regions that are not considered risky should do too.
However, the change does reflect the increase in incidence that has been registered in all of Spain in recent days. The German Government acknowledged yesterday, that it was closely following the evolution of the pandemic in the Balearic Islands, but said that it would not give recommendations as France has, for example.
"We do not give recommendations, we make our lists," said a spokesman for the Foreign Ministry in Germany. Regarding the possibility of Mallorca being declared a risk zone, he said he did not have "a crystal ball", but referred to "the numbers and the trend."
If the seven-day incidence exceeds 200 cases per 100,000 inhabitants, Germany can declare the affected regions as risk areas due to high incidence, which does imply strong restrictions. Right now, eleven countries are included in that list, from which only German citizens or people with the right of residence can travel to Germany and, despite being fully immunized, they must quarantine for 14 days on arrival home.