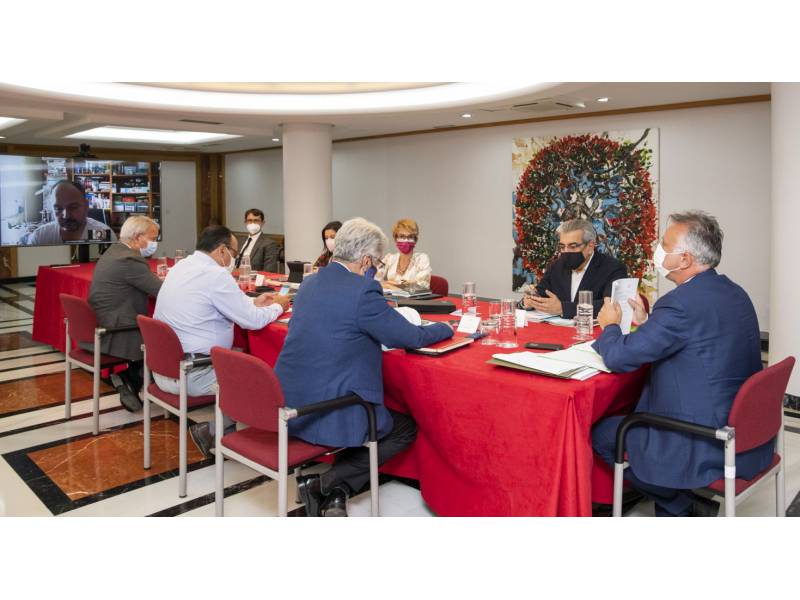 The Covid curve shoots up with Tenerife and Gran Canaria close to Level 2
The Public Health Committee will update the alert levels for the islands in the Governing Council meeting today, with the two capital islands, Tenerife and Gran Canaria, already having Level 2 indicators due to their rate of infections.
Yesterday, Wednesday, the Canary Islands registered its highest number of daily infections in this sixth wave of the pandemic, with 334 new cases, and a 14-day incidence rate of 143.52. and the death by Covid of a 65-year-old man in Lanzarote.
However, the possible saving factor for Tenerife and Gran Canaria is that they both maintain hospital occupancy at low risk, since Covid admissions are increasing at a slower rate than the rise in new positive infections due to the high percentage of vaccinated people, which reduces the risk of suffering the disease in a serious way for those vaccinated.
Even so, there are 217 Covid patients admitted in Canarian hospitals, 27 in ICUs, and 190 in wards, which increased by 15 in a single day yesterday.
Currently, Lanzarote and Fuerteventura are in Level 2 of medium risk and the rest of the islands are in Level 1, the lowest. Regarding changes in level, the restrictions are not that much different at the moment between 1 and 2, capacities are the same in bars and restaurants, group sizes are smaller (8 not 12), and they must close an hour earlier at 2am. But, the change to Level 3 and the proposed national application of new alert levels does mean a big change being far more restrictive.
Of all the islands, Fuerteventura is the one with the worst current epidemiological situation: its cumulative incidence has skyrocketed to 226.34 cases over 14 days per 100,000 inhabitants, and to 131.13 over 7 days.