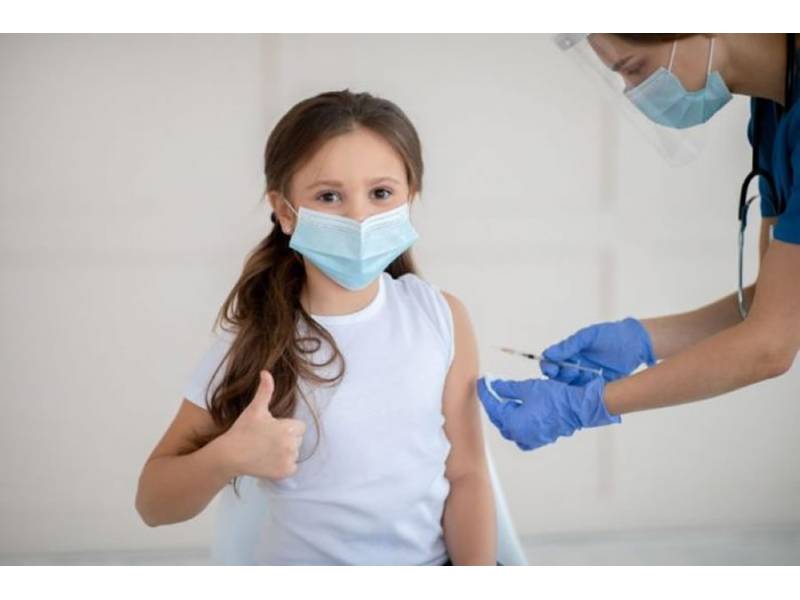 Covid update: 484 new cases; Pfizer vaccine available for under 12s from 13th December
The Canary Islands continues today with its escalation of coronavirus cases after adding 484 new infections that represent 161 more than a week ago, and raise the total number of cases since the start of the pandemic to 104,284. The archipelago now has 4,124 active cases of which 37 are admitted to Intensive Care, 207 are admitted to hospital wards, and 3,880 are under home treatment, which represents 94% of the total.
The Ministry of Health has confirmed that the islands have registered one more Covid death in the last 24 hours in Tenerife, and the total number of fatalities is now 1,047. Likewise, incidence rates are continuing to shoot up and the IA7 for the islands is now 109.56 and the IA14 is 195.55 cases per 100,000 inhabitants.
By islands, Gran Canaria is once again the island that registers the most cases with 201, and Tenerife adds 187 new cases today meaning that 49,400 people on the island have had Covid. Fuerteventura scores 58 new cases and Lanzarote adds 19 cases. La Palma has notified 15 cases and now has 72 active cases on the island, La Gomera adds four, and El Hierro remains unchanged.
PFIZER VACCINE FOR THE UNDER 12s:
The president of the European Commission, Ursula von der Leyen, has announced that Pfizer has reported that its newly authorized vaccine to immunize children from five years of age against the coronavirus, will be available for member countries of the EU as of December 13th.
Pfizer's vaccine for children between the ages of five and eleven received the go-ahead from the European Medicines Agency (EMA) last week. The dose will be lower than that used in people 12 years of age or older (10ug vs 30ug) but will also be given as two injections into the muscles of the upper arm, three weeks apart.
According to EU data, 76% of the adult population in the European Union has already been fully vaccinated, but there are still very low rates in countries such as Bulgaria or Romania.
Data for Thursday 2nd December 2021:
(updates are against yesterday's figures)
New cases: 484
Gran Canaria: 201
Tenerife: 187
Fuerteventura:58
Lanzarote: 19
La Palma: 15
La Gomera: 4
El Hierro: 0
Current Incidence rate (IA7): 109.56
(Cases last 7 days: 2,386)
Fuerteventura: 179.57
Gran Canaria: 118.99
Tenerife: 105.43
Lanzarote: 73.81
La Palma: 55.12
La Gomera: 50.74
El Hierro: 0.00
Current Incidence rate (IA14): 195.55
(Cases last 14 days: 4,253)
Fuerteventura: 317.38
Gran Canaria: 206.77
Tenerife: 191.15
Lanzarote: 145.69
La Palma: 100.65
La Gomera: 92.26
El Hierro: 0.00
General:
Covid patients in hospital: 207 (-)
Covid patients in ICU: 37 (-1)
Home isolation: 3,880
R number: 1.13 (needs to be below 1)
PCR test positivity rate: 5.58% (should be below 4.5%)


Medical Discharges in last 24 hours: 81
Covid Deaths last 24 hours:
Tenerife: 1 (589)
Total deaths: 1,047


Total Active cases: 4,124
Gran Canaria: 1,770 (+174)
Tenerife: 1,748 (+157)
Fuerteventura: 358 (+56)
Lanzarote: 157 (-4)
La Palma: 72 (+15)
La Gomera: 18 (+4)
El Hierro: 1 (-)