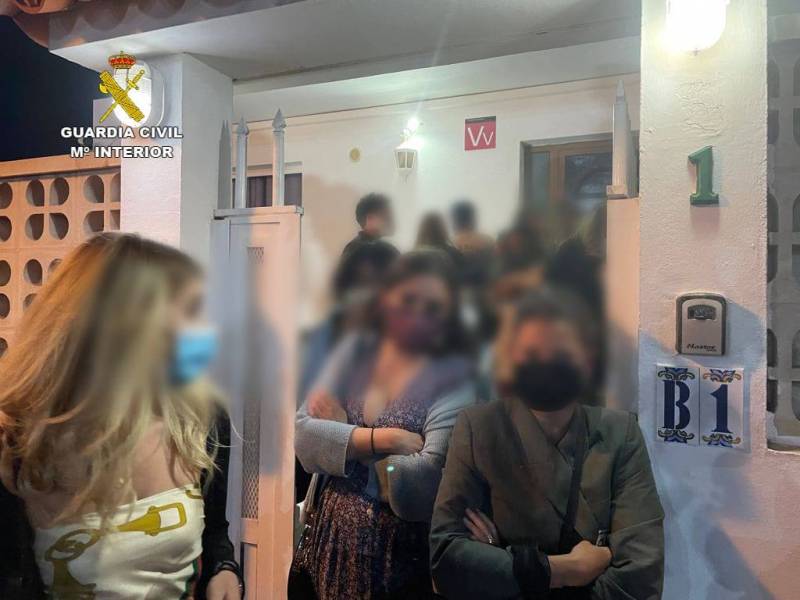 Big house party with 84 people broken up in Fuerteventura
The Guardia Civil in the municipality of La Oliva in Fuerteventura were called to a house party in a holiday home in Corralejo on Saturday night at three o'clock in the morning by local residents, where a group of 84 people were having a party respecting none of the anti-Covid regulations in place on the island.
On Saturday, Fuerteventura moved to Level 2 restrictions meaning an 11pm curfew and maximum group sizes of 6 people, but some people ignored this and took it to extremes, as police verified that at this party there was very loud music, dancing, singing, hugging, kissing, and people sharing drinks from the same glass, with no masks or distancing being observed, although most put a mask on when they saw the police were there.
In total 84 people were officially identified and had sanctions raised against them for all the reasons listed above, plus for bad parking and blocking the road outside the property.
During the weekend the Guardia Civil were called to another 8 parties with smaller capacity, but all of them over 10 people present, to break them up, as people seemed to be celebrating going to Level 2, all be it, in the wrong way!
Other articles that may interest you...