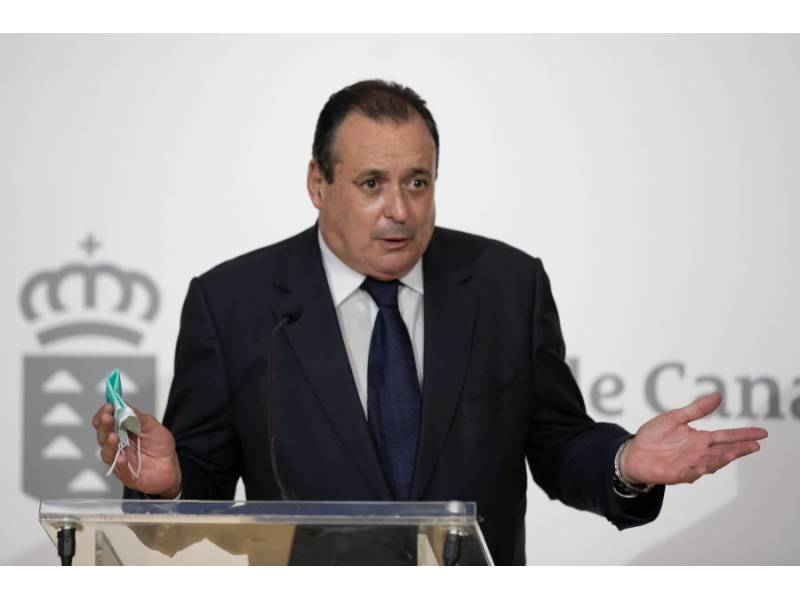 Alert level changes delayed as 'important announcement imminent'
The latest epidemiological Health report, issued on Wednesday with data from the previous day, shows that Gran Canaria and Tenerife already have occupation levels of ICU beds with Covid patients that places them at medium risk for Covid-19. This is one of the main parameters that the Governing Council takes into account when it analyzes the alert situation on each island, something that has been postponed until tomorrow (Friday) as there is an "important announcement due".
The Minister of Health for the Canary Islands, Blas Trujillo, said earlier: "there is a large probability that Gran Canaria and Tenerife will go up to Level 2 from midnight next Monday", and, after today's publication, the use of the Covid Certificate for entering establishments will be explained in full.
Last week, the Government spokesman, Antonio José Olivera, warned that the evolution of the pandemic in the two capital islands was being monitored, and that if the upward trend of data continued they would rise to Level 2. At the moment all the islands are at Level 1 except Fuerteventura which is in Level 3.
Tenerife already presented this index at medium risk a week ago, with an ICU occupancy due to Covid of 11.83%, but Gran Canaria still remained at low risk with 8.89%. However, in the latest report, while the data for Tenerife remains similar, those for Gran Canaria have increased to 11.11%.
The occupancy of Covid beds has also increased in Gran Canaria, which has gone from 5.03% last week to 7.9% today. The rise in this indicator is reflected in the index for the Canary Islands, which has risen from 3.98% to 5.09%, so that the occupation of Covid beds in the archipelago is also now at medium risk.