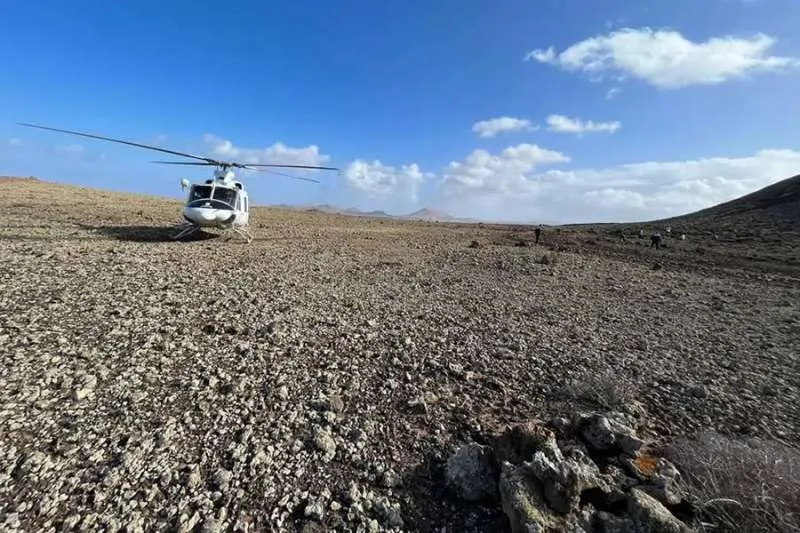 Woman injured after falling into a volcano in the Canary Islands
A 53-year-old woman has suffered a broken leg after falling into a volcano in Fuerteventura, and had to be rescued by the GES helicopter as she was in an area inaccessible for the emergency services, as reported by the Emergency Services Coordination Centre for the Canary Islands (CECOES).
112 received an alert at 3.40pm yesterday afternoon (Tuesday) informing that a woman had slipped due to strong winds, and fallen in the crater of the Calderón Hondo Volcano in La Oliva, and needed assistance due to a leg injury.
Firefighters were able to get close to the woman and make sure that she was ok and give her first aid, and then put her on a stretcher so that the GES helicopter could airlift her and take to the helipad at Fuerteventura General Hospital in Puerto Rosario.
Once on land, the medical staff attended to the injured woman and took her to the emergency room for treatment to her broken leg.
This is the third person who has slipped, fallen, or been blown into a volcano in the last 8 weeks in Fuerteventura and Lanzarote, and health authorities remind that hikers should now make sure they have insurance to cover any costs in a situation like this.
Other articles that may interest you...