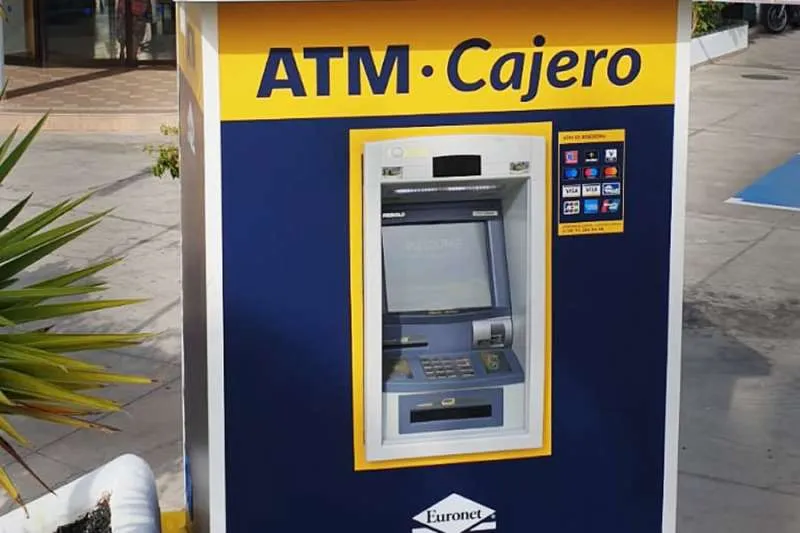 What to do if an ATM doesn't give you money when on holiday
It's something that people worry about more when on holiday than when at home, understandably, you put your card in an ATM to get some money out, enter the desired amount, and enter your secret code, but the machine doesn't give you any cash. You're in a strange country, probably out of banking hours, what do you do?
There are several reasons why you haven't received the requested amount of cash, so here we tell you what to do in those cases to claim back what is yours.
The causes could be:
- You don't have enough in your bank or your card has expired.
- It's a bug or an error.
- It may simply be an operational failure of the ATM.
- It is possible that the ATM has run out of notes, and is therefore unable to supply them.
- Or it is a scam and the ATM has been fraudulently tampered with meaning the dispenser is blocked with something stopping the money from coming out, which is known as cash trapping.
What to do if the ATM does not give you any money?
Firstly, check that the cash exit slot of the ATM is not blocked and if the incident occurs during office hours, report the problem.
However, if the branch is closed or it is an ATM not located in a bank branch, do not leave without your money. Call the telephone number for assistance that you can request on the screen, and request an incident number for your claim.
If you have your mobile phone or a camera, take photos and write down the details of the cash machine, as well as the time the operation was carried out.
If the ATM has issued a receipt for the operation, save it. In case you requested to see it on screen, take a photo of that information.
Check the charges and balance in your account. If a charge appears for the amount not received and it is not regularized after a few days, speak to your bank.
What if the ATM has swallowed your card?
If the ATM doesn't return your card, it is probably a technical problem, or your card has expired or is blocked because you made a mistake several times when entering your PIN number, and for security reasons the ATM retains the card.
In this case, it is advisable to block the affected card by calling the phone number provided for this purpose by the card issuer or your bank.
Other articles that may interest you...