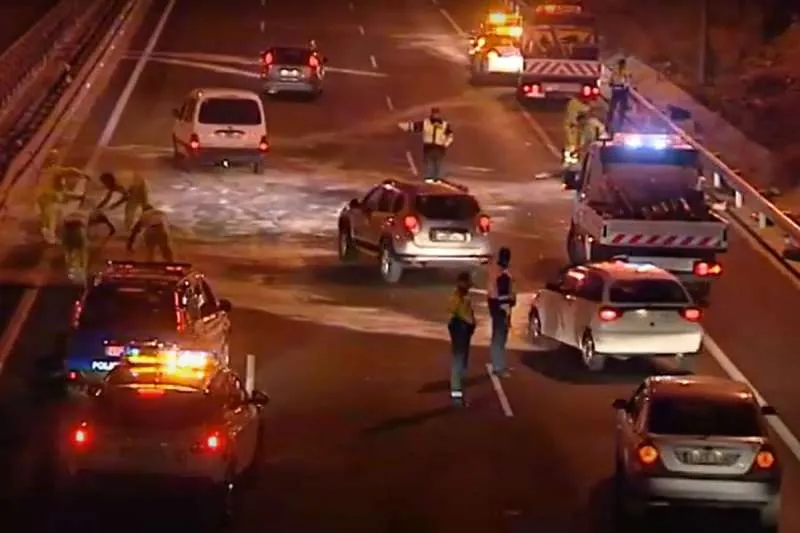 VIDEO: Two killed in a head-on collision in the south of Tenerife
Two people have been killed this morning (Saturday) in a head-on collision between two cars on the TF-1 motorway in the municipality of Guía de Isora in the south of Tenerife, according to the Emergency Services Coordination Centre (CECOES).
The collision occurred in the early hours of this morning and CECOES dispatched the fire brigade, ambulances, the Guardia Civil, and Highway personnel of the Cabildo de Tenerife to the scene of the accident, who reported that both drivers were trapped in their vehicles and weren't showing any vital signs.
Firefighters freed the two people, about whom no details have been released, and SUC medical personnel confirmed their death from their injuries as there was nothing they could do to revive or save them.
The Guardia Civil guarded the bodies until they were taken for official identification and autopsy, and Highway personnel co-ordinated traffic and cleared the road so it could re-open.
Other articles that may interest you...