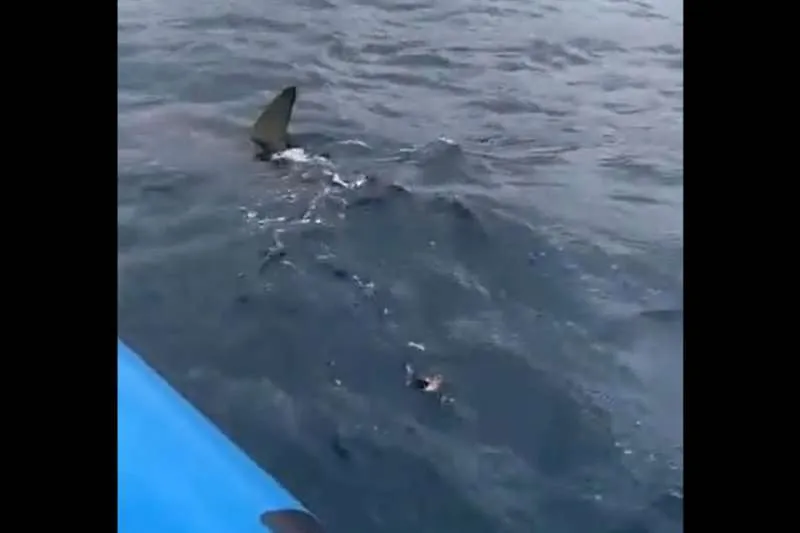 VIDEO: Hammerhead shark caught on video by the coast of Gran Canaria
A video has gone viral on Spanish social media, which shows a shark just off the coast of Gran Canaria on Tuesday. Occupants of a small boat managed to capture it on video just in front of the Avenida Marítima in Las Palmas, but are now being criticized for their actions.
The shark appears to be a hammerhead, which live in the waters of the Canary Islands, but don't tend to come this close to the coast and aren't known to attack humans, even though they look scary in the water growing up to 6 or 7 metres in length.
The has gone viral after the Twitter profile 'Mi Playa de Las Canteras' shared the video yesterday, however, it has caused mixed reactions from Twitter users who have criticized the people in the boat for going so close to it, chasing it, and even throwing food to it... what's your opinion?
WARNING: Video contains the worst rendition of the Jaws theme tune you will ever hear.
Ayer: un gran tiburón martillo se acerca a la Avenida Marítima 🦈 pic.twitter.com/Zt2Qkk2PaN

— Mi playa de Las Canteras ⛱ (@LasCanteras) August 4, 2022