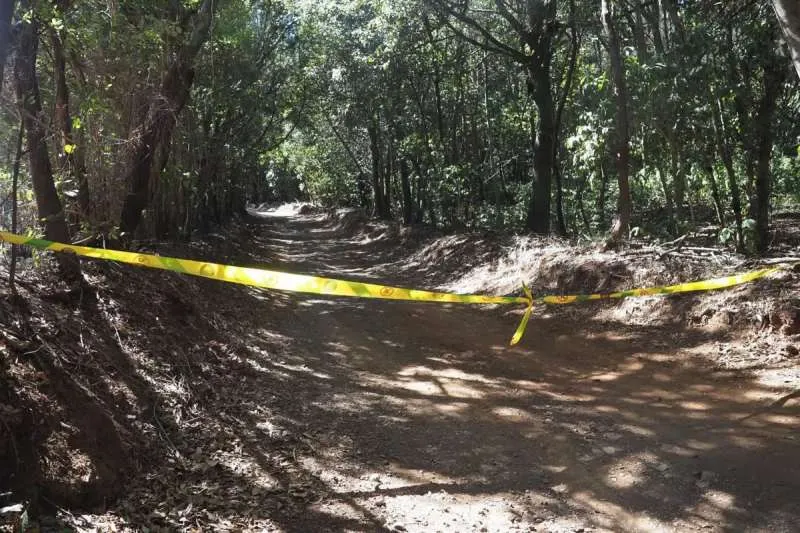 Up to €600,000 fine for entering the perimeter of the Tenerife Fire without permission
The fines for those who enter the perimeter of the forest fire without permission can range from a minimum of £1,501 to a maximum of €600,000, as outlined in Law 17/2015 of July 9, of the National Civil Protection System, where such penalties are categorized as minor, serious, and very serious offences.
This means that merely entering the designated perimeter is considered, at best, a serious infraction, specifically as outlined in section b of article 45.4, which states, "In declared emergencies, the failure to comply with orders, prohibitions, instructions, or requirements issued by the holders of the competent authorities or members of the intervention and assistance services, when it does not pose a special danger or significance to the safety of people or property." In this case, the fines range from the aforementioned €1,501 to €30,000.
However, such non-compliance can constitute a very serious offence if it does pose "a special danger or significance to the safety of people or property," in which case the penalties increase to range from €30,001 to €600,000.
The president of the Tenerife Island Council, Rosa Dávila, reiterated her message on Friday, calling for common sense so that citizens do not enter the perimeter of the fire that affects nearly 15,000 hectares of forest land. She emphasized that the fire is still active, to the extent that there are more than 110 people still working intensively in firefighting efforts and in the recovery of trails and roads.
Dávila stressed that entering that area could endanger the lives of both those who enter without authorization and those who are working in the affected area, especially as dangerous tasks such as controlled burning and tree felling are carried out only when there is "absolute" certainty that no other people are in the area.
For all these reasons, she emphasized that the Guardia Civil will penalize reckless people who enter the fire perimeter.
Other articles that may interest you...