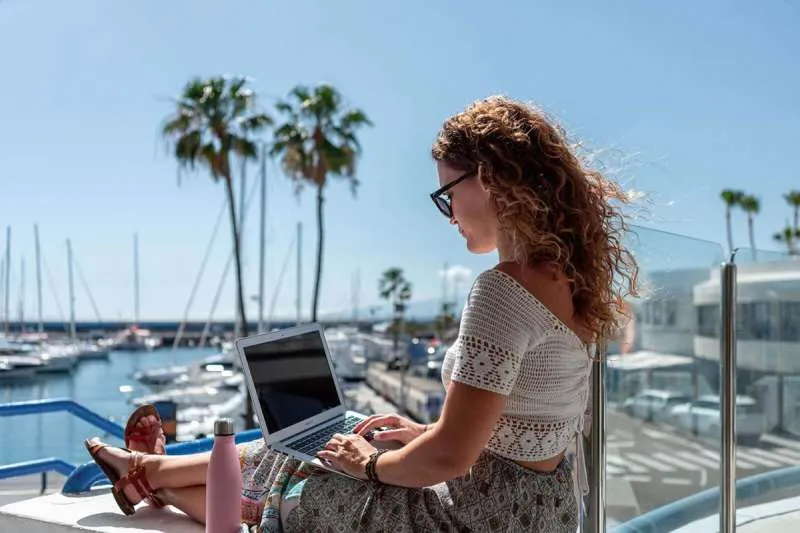 Unveiling the educational treasures of the Canary Islands: Exploring a unique learning destination
Finding the perfect study destination can be a tough cookie to crack for students. It's like trying to find the perfect pair of jeans - you've got to consider the fit, style, comfort, and of course, the price. Whether you're on the hunt for the most extraordinary campus life or a city that inspires you, each place has its pros and cons.
For example, some destinations have high-quality education with demanding standards, which is an advantage. But on the other hand, studying there can be too exhausting. In this case, you might need help. One of the ways to get it is by accessing examples of research papers and essays. Professionals write those available at Eduzaurus and can be of great help. Just check them out.
Anyway, the Canary Islands have been popping up on students' radars quite a bit recently. And it's not just for their incredible beaches (though those don't hurt!).
The archipelago offers a vibrant cultural scene and an exciting mix of study opportunities. Imagine hitting the books with the beautiful islands' landscapes as your background. It's like studying in paradise! Plus, with pleasant weather all year round, you can take your study sessions outdoors without worrying about freezing your fingers off.
The Canary Islands are like a dream come true for students, and here's why:
Stunning Scenery.
Picture this - you're studying with a view of stunning beaches, vibrant pine forests, and even a volcano or two in the distance. The Canary Islands are a feast for the eyes, making even the most tedious study sessions feel like an adventure.
Fantastic Weather.
Say goodbye to dreary winter days spent cooped up inside. The Canary Islands enjoy spring-like weather all year round. So why not take your books to the beach?
Culture and History.
Each of the seven islands has its own unique history and culture. From the ancient cave houses of Gran Canaria to the colourful carnivals of Tenerife, there's always something new to learn and explore.
Language Learning.
If you're looking to learn Spanish or improve your skills, immersing yourself in the Spanish-speaking environment of the Canary Islands is a fantastic way to do it.
Outdoor Activities.
Need a break from studying? The Canary Islands offer an array of outdoor activities. Hike the lava fields of Lanzarote, surf the waves of Fuerteventura, or just relax on a beach in Tenerife.
Quality Education.
The islands are home to two public universities - the University of La Laguna and the University of Las Palmas de Gran Canaria. They offer a variety of courses, from Marine Sciences to Astrophysics, catering to a wide range of academic interests.
Friendly Locals.
Canarians are known for their warm and friendly nature. You'll feel welcome and at home in no time!
Bilingual Education.
The universities in the Canary Islands offer several courses in both Spanish and English, so you can study in a bilingual environment. Of course, this is hugely beneficial for your language skills and future career prospects.
International Community.
The islands attract students from all over the world, which creates a diverse and multicultural academic community. This offers a unique opportunity to learn from different perspectives and gain a global viewpoint, both inside and outside the classroom.
Research Opportunities.
The Canary Islands have research institutions that are recognized internationally, particularly in fields like:
- Marine Biology.
- Volcanology.
- Astrophysics.
For instance, the Canarian Astrophysics Institute is one of the best in the world. It offers students the chance to engage in cutting-edge research.
Internship Opportunities.
Being a popular tourist destination, the Canary Islands provide plenty of internship opportunities. The areas include hospitality, environmental conservation, and tourism management. These can provide valuable practical experience to complement your academic studies.
Strong Support Services.
The universities offer complete support services for students, including:
- academic advising.
- career services.
- International student support.
This ensures you're well cared for while studying in the Canary Islands.
Study Abroad Programs.
Many universities worldwide have study abroad programs in partnership with universities in the Canary Islands. These programs are an excellent opportunity to gain international experience while earning credits towards your degree.
The combination of these educational benefits, along with the Canary Islands' natural beauty and vibrant culture, make this archipelago an attractive place to study. You won't just be getting a degree; you'll get a life-changing experience that broadens your horizons in countless ways.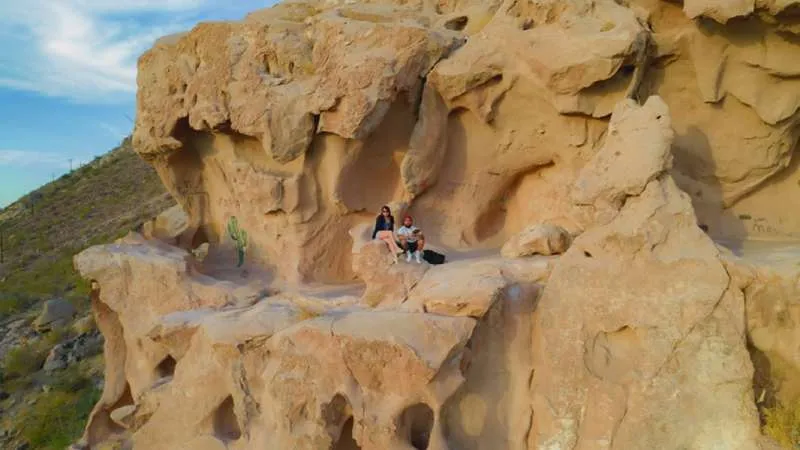 Final Thoughts.
So, if you're looking for a study destination that's a little bit of paradise and a lot of excellent education, start with a trip to the Canary Islands to check everything out. It might just be the perfect fit for you. It's like combining a vacation with your education. Now, who wouldn't love that?
Other articles that may interest you...