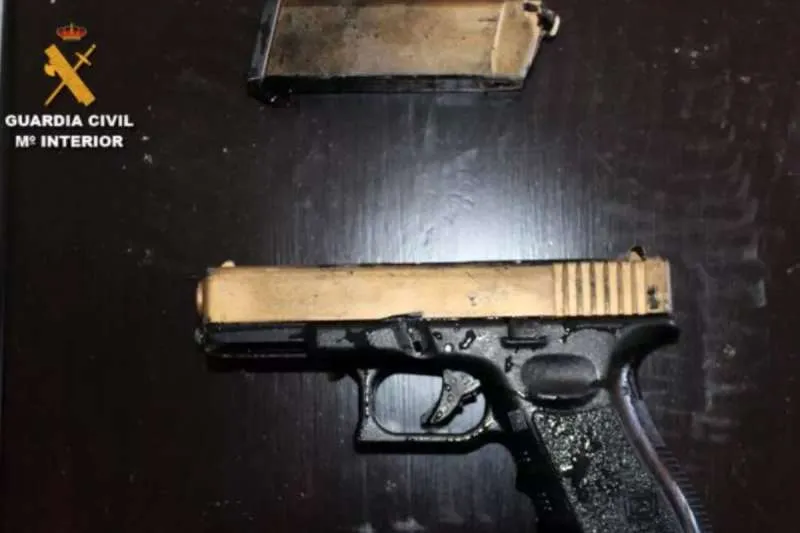 Two men arrested after stealing 2,000 euros at gunpoint in a hotel in Costa Antigua
The Guardia Civil in Fuerteventura have arrested two people, aged 19 and 22 years old, for armed robbery and intimidation, after they threatened two receptionists of a tourist hotel in the town of Costa de Antigua with a gun, demanding the contents of the cash register, then fleeing with 2,000 euros in cash.
The Guardia Civil were informed by an alert from the Services Operations Center (COS), that two young men were inside the hotel in Costa Antigua, and that one of them was carrying what appeared to be a firearm in his hand.
According to the police report, the assailants used clothing to cover their faces and shouted "this is a robbery" to the reception staff before running off with the cash.
Due to the seriousness of the incident, the Judicial Police Team in Fuerteventura, began an investigation to clarify what had happened, and followed various leads and CCTV footage from the hotel that led them to the identity and address of the two perpetrators just five hours after the crime was committed.
The following morning, the Guardia Civil obtained Judicial Authority to enter and search their residence which was an apartment in a complex close to where the robbery was committed. Inside they found both of the young men who matched the descriptions and the CCTV footage, and also seized a firearm which was hidden inside the cistern in the toilet, which turned out to be an Airsoft weapon.
The proceedings together with the two detainees were handed over to the Court of First Instance and Investigation acting as a guard in Puerto del Rosario, who ordered both of them straight into prison.
Other articles that may interest you...