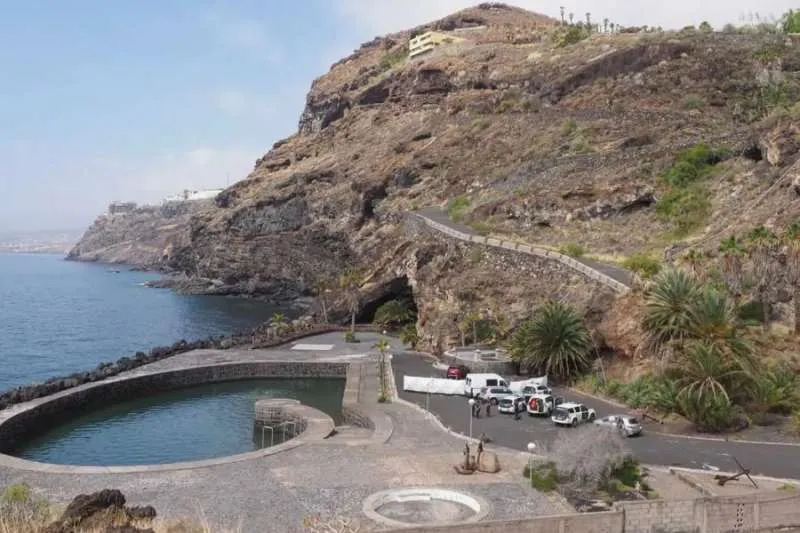 Police confirm that the two bodies found are of a missing father and daughter
UPDATE: 3.18pm
The two bodies found this morning by a Guardia Civil helicopter in Barranco Hondo do correspond to the father and daughter who have been missing since last Friday, sources from the Guardia Civil have confirmed to the Efe news agency, along with more details surrounding the incident.
The lifeless bodies of Elio and María Hernández were found on a cliff near the sea, and police believe that they went off the top road and rolled down the ravine, being thrown out of the car in the process, which came to rest at the bottom of the slope.
The difficult topography of the terrain has forced the intervention of members of the Guardia Civils Mountain Rescue team so that they could get closer to where the car and the corpses were spotted by a police helicopter.
According to the pair's brother and son, his father and sister got into the car to a health centre after she suffered an anxiety attack, but according to records they didn't make it to the emergency room or enter the island's hospital facilities.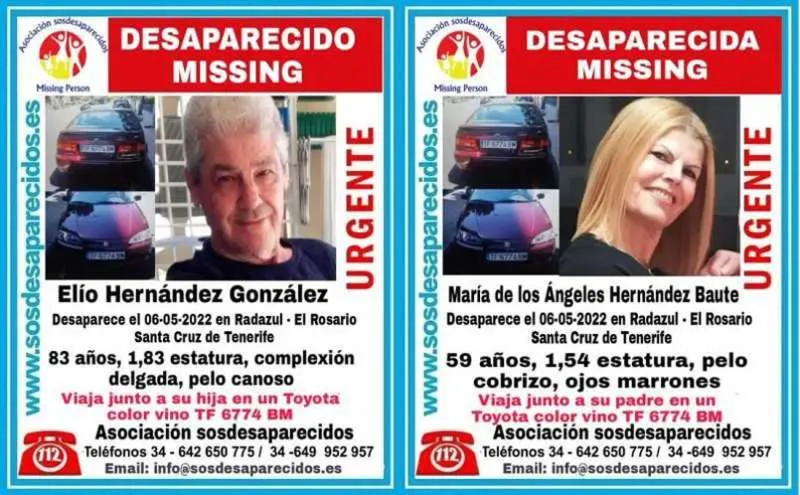 ORIGINAL ARTICLE:
The Guardia Civil has confirmed that they have found the bodies of two people in a car this morning (Wednesday), in Barranco Hondo a town in the municipality of Candelaria on the east coast of Tenerife, which were spotted by a police helicopter on a routine flight.
As the discovery has just been made, their identity has not yet been released, however, it is thought that they are a missing father and daughter last seen in Radazul not far from this area in the municipality of El Rosario.
The Guardia Civil had initiated a search after the disappearance of Elio Hernández, aged 83 years old, and his daughter, María de los Ángeles, aged 59, was reported yesterday.
According to SOS Desaparecidos they were last seen on Friday in the Radazul area, travelling in a wine-coloured Toyota with the registration number TF-6774-BM.
The bodies have been taken by the coroners' office to determine their identity and the cause of death.
Other articles that may interest you...