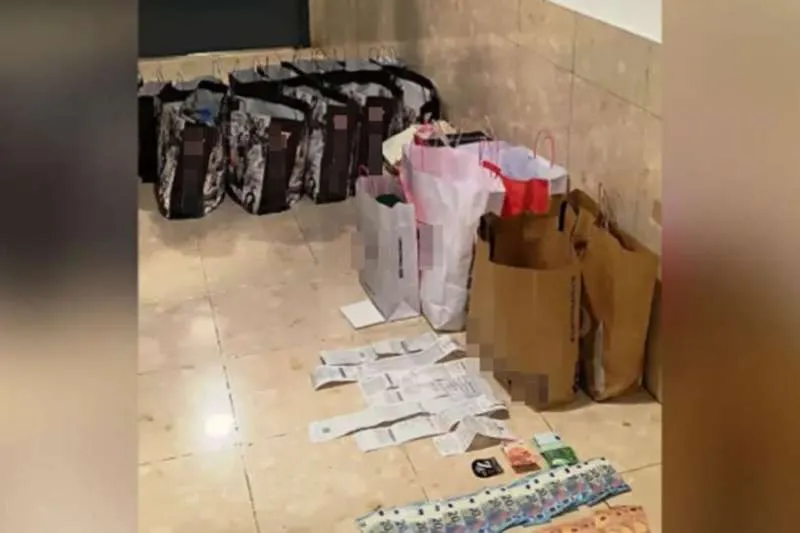 Three women arrested for stealing 11,000 euros from a 90-year-old man in Tenerife
The National Police have arrested three young females, aged between 19 and 21 years old, for fraud and robbery after they stole the wallet of a 90-year-old man in Santa Cruz and then spent over 11,000 euros on clothes, jewellery and accessories from designer brands using his credit cards.
Security guards from a shopping centre in Santa Cruz called the police after they recognised the three girls from previous situations and they aroused their suspicions with the number of shopping bags they were carrying between them.
When they saw the police officers, the girls tried to get rid of the stolen wallet, but the police saw them and intervened, which gave them an opportunity to officially identify them and check the effects they were carrying.
It was at this point that the officers verified that they had bought a high number of items from well-known brands, charging them to stolen credit cards.
After arresting them and investigating further, they found that some were the cards stolen from the 90-year-old man, to which they had allegedly charged more than 11,000 euros, and another was a card belonging to someone else stolen from inside a car, which they had just started using and had spent 150 euros on it.
Along with the bought items, agents seized 670 euros in cash and found that two of the young women already had a police record for similar offences. The National Police, following the instructions issued by the judicial authority, will deliver the articles to the establishments so that, progressively, the money is returned to the owners of the credit cards.
Other articles that may interest you...