The damaged water taxi is successfully returned to Corralejo
The water taxi that sank at Los Lobos over the weekend has been successfully taken back to the Port of Corralejo, thanks to the coordinated efforts of the Fuerteventura Council, La Oliva City Council, the Government of the Canary Islands, and Maritime Rescue.
The transfer took place at 10.30 this morning, once sea conditions were favourable for the operation to be carried out, and the Canary Islands Government provided the necessary equipment to increase the ship's buoyancy.
Maritime Rescue were in charge of towing the vessel to the Corralejo dock, where port authorities had prepared an area for it to be moored so it can be inspected and repaired.
The President of the Council, Lola García, and the Councillor for Security and Emergencies, Paloma Hernández, expressed their gratitude for the coordination among the various emergency services for the vessel's return to Corralejo.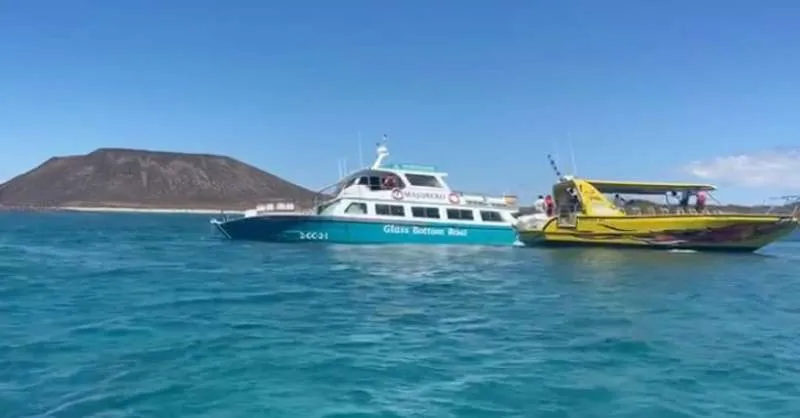 They also commended the efforts of refloating the vessel and removing all fuel from its tanks, preventing any spills into the sea, and extended their appreciation to all the volunteers, sailors, and other boats that participated in the evacuation of the passengers when it happened.
An investigation will now take place to see exactly how the boat was damaged and what caused it to partially sink.
Other articles that may interest you...