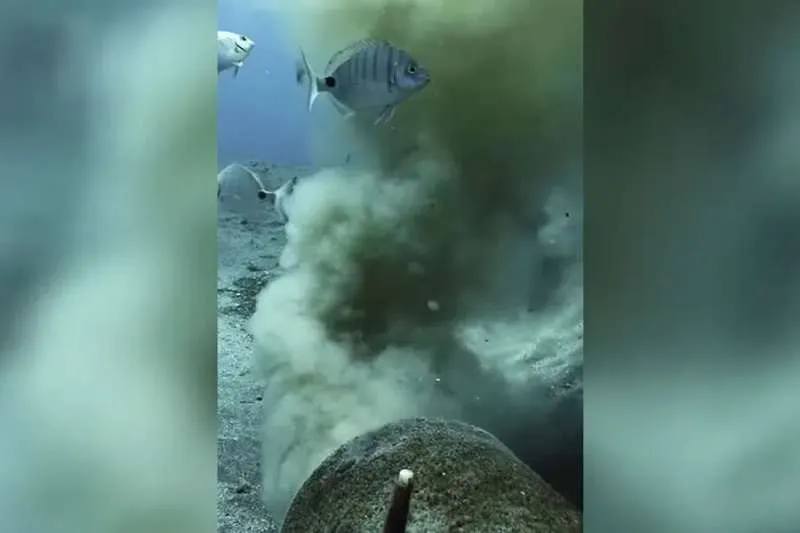 'The contamination doesn't stop': activists want a solution to the discharges in Tenerife
Over the last week, several beaches around Tenerife have been closed for swimming in the sea, including one in Costa Adeje and three in Granadilla de Abona, due to the effects of runoff caused by the rains and contamination of the so-called microalgae in the water.
However, the discharge of sewage around the coast of Tenerife, and the million-euro fines continue to be the pending issue in the Canary Islands, because 72% of the emission points pumping this dirty wastewater into the sea are illegal.
Various activists based in Tenerife have once again taken to social media showing photos and videos of pipelines under the water continually pumping sewage into the ocean, asking the authorities for a solution.
"It is time for the municipalities to assume their responsibility and stop putting the health of people and marine ecosystems at risk," declares the Tenerife documentary filmmaker Felipe Ravina, along with a video on Instagram that has already been viewed over 35,000 times.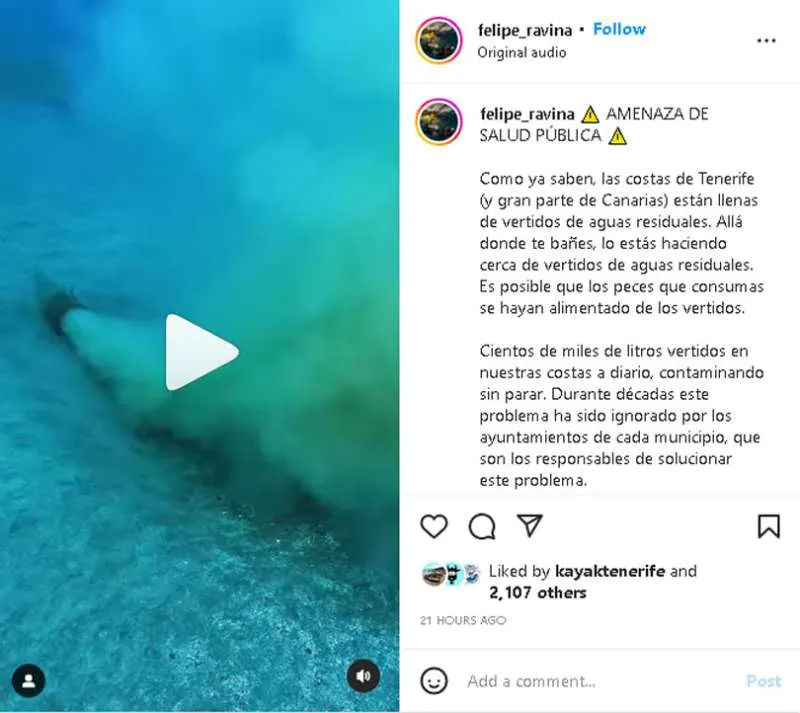 Renowned marine biologist, Pablo Martín, has also posted a video about the contamination, saying without hesitation that "the beach where you bathe or swim on your holidays, is contaminated. Those of us who dive see it every day". His recording, with images similar to Ravina's, has exceeded 116,000 views on Instagram.