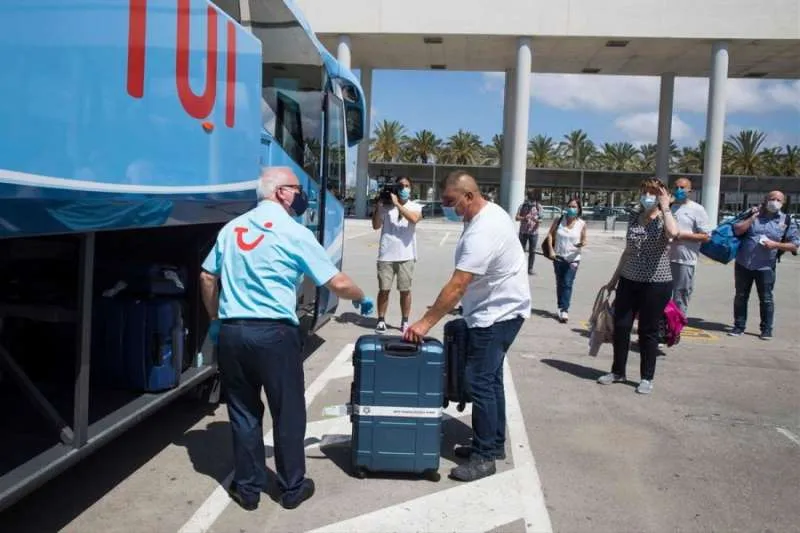 The change in restrictions for UK travellers has boosted holiday bookings
The tourism and business associations are confident that the next few months will see a sharp increase in tourist numbers to the island, as the demand to come to the Canary Islands is still there following a boost in bookings since the announcement that under 18's from the UK can now enter Spain with just a PCR test, but they warn that other destinations are now competing with us.
The regulatory change regarding British 12 to 17 year olds, who from yesterday can enter Spain with a negative PCR test result and without being vaccinated, has encouraged bookings for the Canary Islands for the rest of February and, more significantly, March. However, full recovery won't be seen until unvaccinated travellers from the UK are also allowed with just a test.
The islands have missed out the half term holidays this week, but the business associations want to look ahead not backwards. "Yes we have lost a short term opportunity but now we have to look to the future. The trend in bookings is beginning to be far more positive and, if that continues, in March we will reach occupancies of between 70 and 75%", said the president of the Federation of Hospitality and Tourism Entrepreneurs (FEHT), José María Mañaricua.
As he points out, the occupancy in March will be far from 2019 when it was at 90%, but it will be good and well above what was anticipated two weeks ago, when forecasts were below 50% as now. With April and Easter on the horizon, if no new variants or waves of Covid come along, it is estimated that the Canary Islands will continue to have good occupancy rates.
However, by then the Canary Islands face lower holiday prices because the high winter season ends in March, and the contracts negotiated with the tour operators a year ago are at lower nightly rates. In addition, from April, competing destinations open their doors, including the Balearic Islands, which at the moment only has 25% of its hotels open, by then will have 100% open, and the same goes for Egypt, Greece, Malta, Turkey, etc.
"In April, May, and summer, it will be good for us because there is a lot of desire to travel, but there will be strong competition from other destinations," says Mañaricua, who makes it clear that although tourism continues, is at the mercy of the virus and the restrictions introduced by different countries. This is why the travel industry is calling for unanimity among countries so that the only mobility requirement is the Covid Certificate.
Travel experts are predicting, that if there are no new waves, 2022 could be the year of the recovery of tourism and even reach figures higher than 2019 as people are desperate for a holiday, but Canarian hoteliers remain sceptical after what they have experienced over the last two years.
Other articles that may interest you...