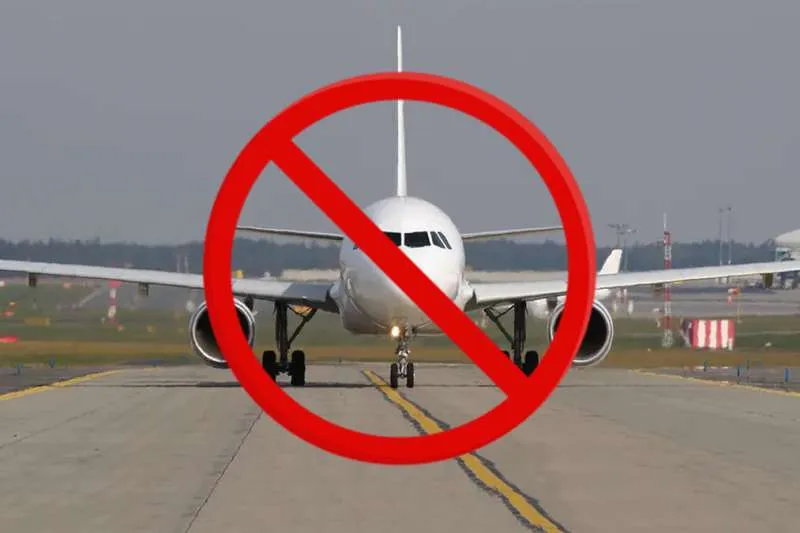 The UK wants a 'no fly list' for disruptive passengers on planes
Incidents with problem passengers on flights have increased in the last couple of years, not just to the Canary Islands as we seem to be reporting on a weekly basis, but to destinations all over the world. However, the majority are from the UK, do involve alcohol, and the British Government are ready to act.
New figures exclusively shared with Sky News show that 1,028 cases were reported by UK airlines in 2022, which is nearly triple the number reported in 2019, and next week MPs will be considering a new law that could see offenders banned from all British carriers, in a bid to reduce those numbers.
It is obligatory for UK airlines to report cases involving intoxicated, violent or unruly passengers to the Civil Aviation Authority (CAA) for safety reasons, and in 2019 they reported 373 incidents which is a figure consistent with the numbers over the previous few years.
But while the number of incidents obviously fell during the pandemic, last year there were 1,028 cases reported, three times the pre-pandemic figure.
It's thought the increase last year was largely down to better reporting from one specific airline, and the impact of mask requirements that were still in place for part of the year.
Conservative MP for Dartford, Gareth Johnson, believes the law needs to change to deal with the increasing numbers, and he's introducing a 10 Minute Rule Bill on the issue on Wednesday (May 24th). "This bill aims to ensure that violent people who cause mayhem on planes are actually banned from flying for a specific period of time by a court," he said.
"The difficulty that we have currently is that someone can be violent on a particular operator's aeroplane, but that airline cannot pass that information on to another airline, meaning that person can just go and fly with a different operator."
"It is right that people can be banned from driving, they can be banned from being a company director, and they can be banned from football matches. The same should apply for people who behave badly on planes. This power exists in other countries and should be available here too."
In 2018, the government considered plans to restrict the sale of alcohol at UK airports in a bid to crack down on the problem. They concluded there was not enough evidence that doing so would be a "proportionate way to address the issue of drunk and disruptive passenger behaviour, but we do think that other action is needed".
Currently, drunken passengers can face fines of up to £5,000 and two years imprisonment. Airlines can also attempt to recoup some of the costs of diverting a plane to a different airport, typically ranging from £10,000 to £80,000.
But that is often impossible, and the problem is hugely expensive for airlines. The costs can run into millions across the airline industry from disruptive passengers, as they're facing potentially higher fuel bills by having to divert an aircraft to a different airport, and the costs potentially of paying out all passengers on board because of a delay that's longer than three hours to that particular flight and its arrival time.
It also creates a knock-on effect for the rest of the day's schedule for an airline. So, for example, if there's a disruption in the morning which leads to a flight delay of three or four hours, that then knocks on to other flights where that aircraft should be flying which affects thousands of other passengers who are relying on that aircraft to be on time.
The costs are widespread because they're not just about the costs on board an aircraft where that passenger is being disruptive, but other aircraft and airports too.
A spokesperson from the Department for Transport said: "All passengers and crew have the right to feel safe when travelling by air. There is already robust legislation and powers to deal with disruptive passengers, including bans, fines and removal from flights."
Other articles that may interest you...