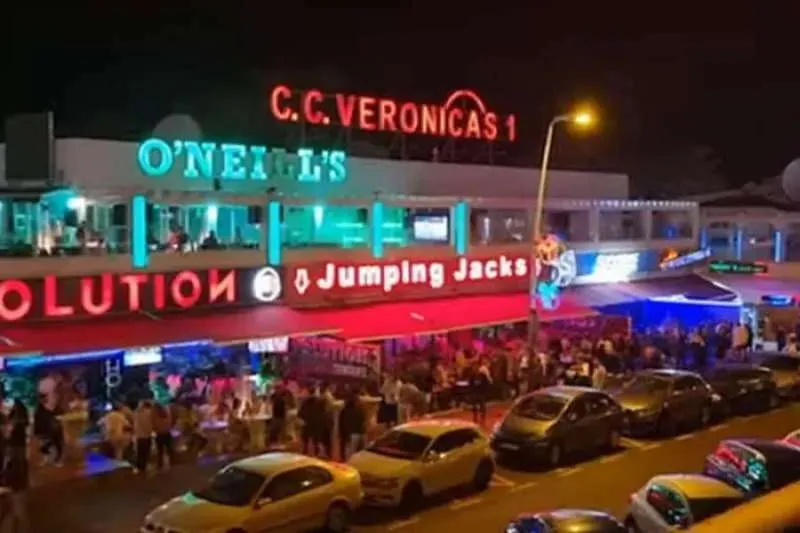 The National Police raid a fake marijuana club in Veronicas
The National Police have raided an unlicenced marijuana club in Veronicas, in Playa Las Americas, which was selling drugs illegally in the south of Tenerife. The police have increased their surveillance of these types of businesses, due to how many have appeared in the last few years, especially now as there are no more licences available in Arona for new ones.
In the cases of this 'club', suspicions were raised as a result of a letter from the Provincial Prosecutor's Office of Santa Cruz de Tenerife, requesting special surveillance of the activities, entrances, and exits of people on the premises, to be arranged.
From this, the National Police activated an undercover team in plain clothes to watch the premises and confirmed the continuous entry and exit of people of all nationalities, who only remained inside the premises for a few minutes, was verified.
After obtaining a search warrant, they raided the club and found several people inside, some clients, as well as active members of the association, and some selling narcotic substances illegally.
In total, 3.9 kilos of marijuana were seized for a market value of more than 21,000 euros, as well as more than 15,000 euros in cash and two mobile phones.
For this reason, three people were arrested for drug trafficking: the president of the association, a 27-year-old Belgian man, two active members, a 26-year-old of Venezuelan nationality, and a 26-year-old Senegalese man, the premises were sealed, and three clients got warnings.