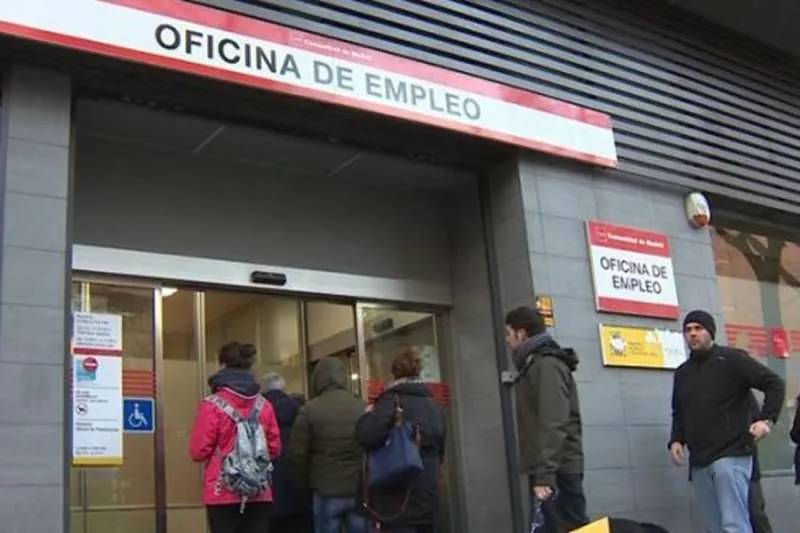 The Canaries have 28,700 more jobs and 3,100 less unemployed than before Covid
The Canary Islands has ended the first quarter of this year with 28,700 more jobs than in the same period of 2019 before the pandemic, with 3,100 less people unemployed, and with an unemployment rate 0.73 points lower than the one it had pre-pandemic, according to data from the Active Population Survey (EPA).
The data shows that between the first quarter of 2019 and 2022, the main employment indicators have taken a step forward in most of Spain, as unemployment has fallen in 13 regions, employment has risen in all of them, and the activity rate has grown in 10.
In this unique situation of health, economic, and social crisis, there have been few changes in the "ranking" of employment indicators, except for the rise of Madrid to second place in the list of the regions with the most unemployed, to the benefit of Catalonia, and Navarra's drop to fourth place among those with the least unemployment, which it topped before Covid.
According to data from the active population survey (EPA) published yesterday by the National Institute of Statistics (INE), in the country as a whole the number of unemployed has dropped by 5.35% (179,500 people) to 3,174,700; the number of employed persons has risen by 3.15% (613,600 people) to 20,084,700; the unemployment rate has dropped 1.05 points, from 14.70% to 13.65%; and the activity rate has increased 0.15 percentage points, from 58.35% to 58.50%.
UNEMPLOYMENT HAS ONLY INCREASED IN FOUR REGIONS:
By province, the number of unemployed has increased compared to March 2019 in four regions: Navarra (32.81%), the Balearic Islands (10.26%), Madrid (6.00%), and La Rioja (2.31%); and it has dropped in 13, the most in Asturias (-22.87%), Extremadura (-17.02%), Cantabria (-13.33%), Catalonia (-11.73%), and Castilla y León (-10 .02%).
The number of people with jobs has grown in all regions, the most in Murcia (6.70% more employed), Valencia (4.99%), Madrid (4.54%), Andalusia (3.59%), Castilla-La Mancha (3.30%) and the Canary Islands (3.22%), which are above the national average of 3.15%.
For its part, the activity rate has increased in 10 regions, the highest in Navarra (1.48%), Madrid (1.19%), Castilla y León, Murcia (0.87%), and the Balearic Islands (0.67%); and it has dropped in seven: Asturias (-1.06%), Catalonia (-0.80%), Extremadura (-0.69%), the Canary Islands (-0.64%), Cantabria (-0.52%) , Andalusia (-0.26%) and Galicia (-0.22%).
Other articles that may interest you...