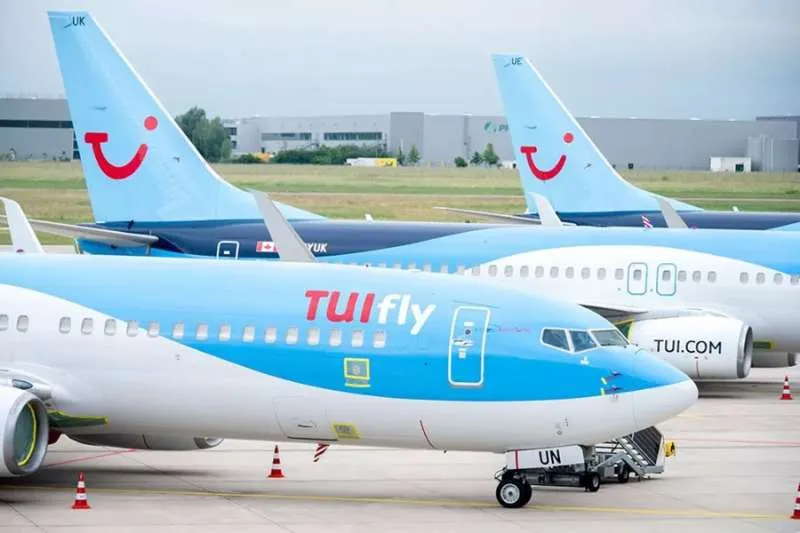 TUI puts 434,000 flight seats up for sale to Fuerteventura in 2023
Fuerteventura has had good news on the last day of the World Travel Market (WTM) in London today, after the Tourist Board, the Minister of Tourism, Jessica de León, the mayors of the island's municipalities, and representatives of the business sector announced two major deals for the island as holidaymakers prepare, not only for 2023 but also 2024.
The growth in terms of air seats is clear, and proof of this are the marketing plans of the tour operator TUI, who have a total of 434,627 flight seats planned for the coming winter and summer seasons from the different markets from which it operates, the two main ones being German and British.
The Minister of Tourism, Jessica de León, is optimistic about the results of the fair, "the operators have given us very good news about tourism forecasts for Fuerteventura in 2023, however, we must be cautious, given the economic scenario that we live in today, and now we have to concentrate our efforts on ensuring that these air seats translate into tourists arriving on the island, with good promotional campaigns and focusing on the sustainable image of Fuerteventura".
In addition to the TUI announcement, good meetings were had with other operators and airlines cementing Fuerteventura's position as a destination and Ryanair confirmed that there will be a new route from Newcastle to the island in 2023.
The Fuerteventura stand at the WTM has also been the focus of attraction for major influencers and bloggers, who are another important promotional channel for the island according to the tourist board.