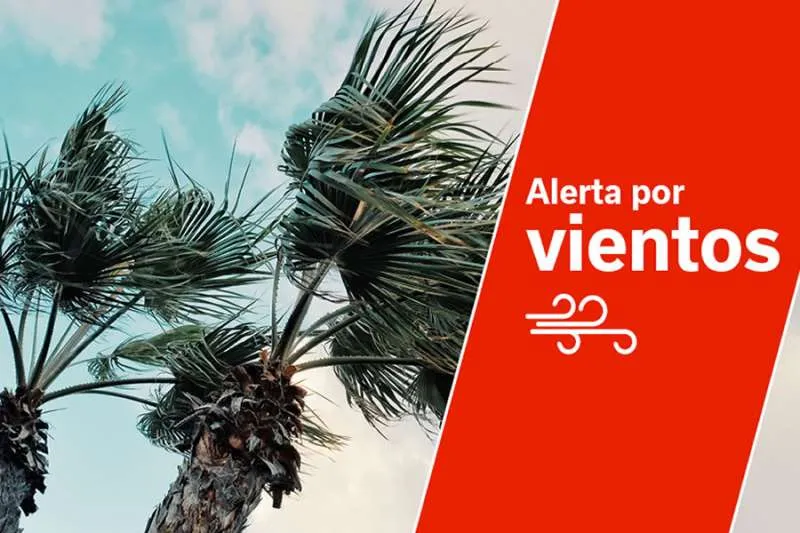 Storm Oscar: the Government puts the emergency services on alert in Tenerife
The General Directorate of Security and Emergencies of the Canary Islands Government has declared an 'alert situation' for strong winds in excess of 90km/h in the peaks of La Palma and the north of Tenerife starting at midnight tonight (Tuesday).
Although AEMET has already issued orange and yellow weather warnings, this alert puts all the relevant emergency services resources on standby to attend to situations in the areas specified due to the adverse weather.
Even though the alert is specifically for the north of Tenerife, that does not mean that the rest of the island won't be affected, it just won't be as bad.
In addition, they have declared a pre-alert situation for tomorrow in La Gomera and El Hierro, with AEMET forecasting that it will mainly affect the summits and northwest and southeast slopes of these two islands.
Faced with the storm that is coming in from the west, the Government recommends that the affected municipalities provide signposting for areas at risk of landslides, guarantee fire prevention, and the rapid deployment of resources to extinguish them.
They are also advised to monitor how the storm and winds affect scaffolding, cranes, and other construction elements, as well as non-permanent installations such as gazebos, terrace covers, and secure street furniture, rubbish containers, and any other object that could cause an accident.
The weather today in the western province (Tenerife, La Palma, La Gomera, and El Hierro) will be generally cloudy but will still be warm with some sunny intervals on the coast, but it will start to cloud over later this afternoon with some rain at summits this evening.
Tomorrow (Tuesday) and Wednesday are the two days when the weather warnings for winds and rain are active.
Other articles that may interest you...