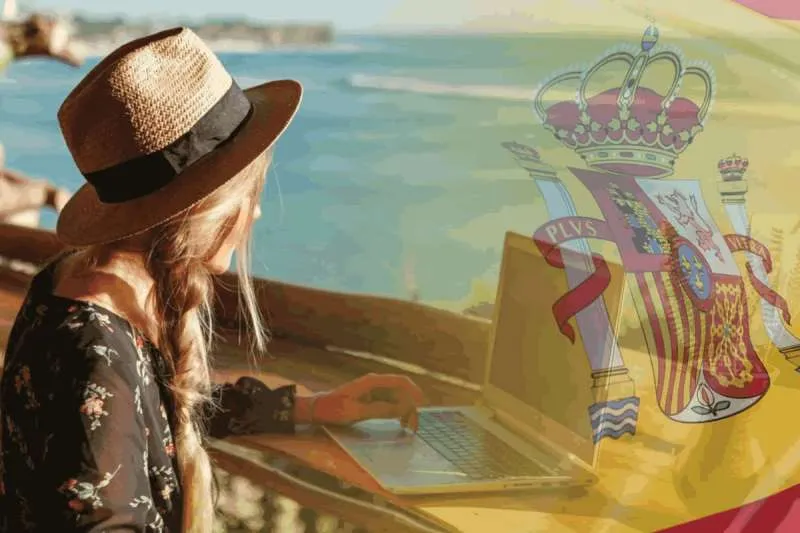 Spain approves new visa for foreign start-ups and digital nomads
The Spanish Parliament has approved a new law that regulates who is eligible for a new work visa available for start-ups and digital nomads from EU or third countries, that haven't been a resident in Spain in the last four years, and has tax benefits with a reduction in Corporation Tax for the first four years of their stay in Spain, including the Canary Islands.
The new visa will allow digital nomads to stay and work in the country for up to 12 months, then once their legal stay has ended, they will be able to extend it by two years and later up to another five years by applying for residence authorization to be a remote worker in Spain.
While Spain's new visa initiative for foreign start-ups and digital nomads is an exciting opportunity for international entrepreneurs, the importance of establishing a solid business foundation shouldn't be overlooked. For those not familiar with the process, understanding how to form an llc can be an essential first step. An LLC offers numerous advantages such as limiting personal liability and creating a professional image, making it a favoured choice for many new businesses, no matter where in the world they're operating.
In addition, the new law regulates that Corporation Tax, which applies to start-ups and investors, is reduced from 25% to 15% in the first four years, and it also allows remote workers to be able to pay the Non-Resident Tax rate, which refers to workers and companies who receive income in Spain but cannot stay there for more than 183 days, meaning digital nomads will also be eligible to benefit from the same tax rate of 15%, for the first four years of their stay.
"It's one of the most enjoyable moments I've experienced in the Parliament. It's a law that will allow Spain to be at the forefront in the push and promotion of talent in this rapidly growing digital economy," the Minister of Economic Affairs, Nadia Calvino said.
The law was passed by parliament with 177 votes in favour, 88 votes against, and 75 abstentions, and is expected to be ratified without much discussion in the Senate during the next few weeks before coming into effect, possibly in the New Year.
It is expected that the government will determine the exact requirements and conditions for digital nomads, including the minimum amount they have to earn by the end of the month, although the amount is expected to be approximately 2,000 euros per month.
The new law comes after Spain's efforts to attract more entrepreneurs and business investment, as in 2015 the country was ranked among the worst countries in the OECD to start a business in.