Shakira faces fresh tax fraud charges in Spain
In a stunning development, Colombian pop sensation Shakira finds herself entangled in yet another legal battle as Spain brings forth new charges of tax fraud against her. This latest legal ordeal comes on the heels of an ongoing investigation into her financial activities.
Shakira is scheduled to face trial in Barcelona, her former residence with ex-husband and footballer Gerard Pique, for alleged fraudulent activities involving the Spanish Treasury.
The new accusations levelled by the Prosecutor's Office allege that Shakira engaged in financial misconduct totalling approximately 6.2 million euros. The prosecution claims that the international pop icon utilized an intricate corporate network of tax havens to evade significant personal income and wealth tax obligations in the year 2018, a year where she enjoyed colossal success on the global stage.
An investigation into these fresh allegations has already commenced at a court in Esplugues de Llobregat. However, Shakira, who used to have a large cliff-top property with Piquet in Tenerife and recently filmed one of her pop videos at Siam Park, has not yet been summoned to testify about these charges.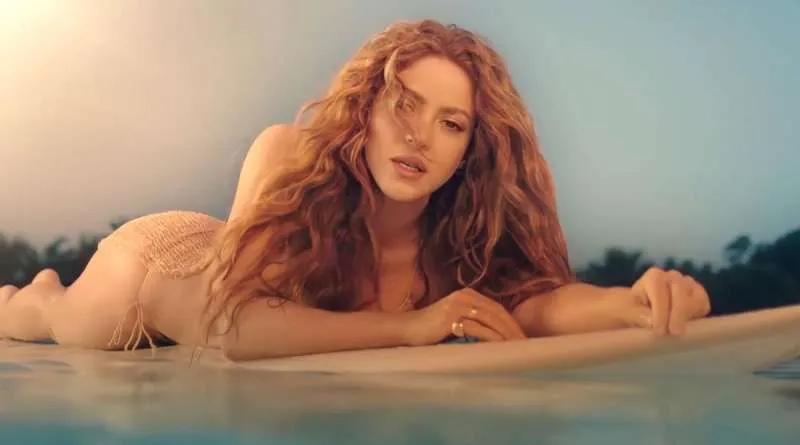 Shakira filming in the wave pool at Siam Park
It is important to note that Shakira is already embroiled in a separate tax fraud case where she reportedly failed to pay around 14.5 million euros (equivalent to approximately £12.5 million) in taxes between 2012 and 2014. If found guilty in this case, the singer could potentially face an eight-year jail sentence.
Throughout her legal battles, Shakira and her defence team have steadfastly maintained her innocence, asserting that she has consistently fulfilled her tax obligations to the Spanish government.
In September of the previous year, Shakira publicly addressed the charges, expressing her confidence in having sufficient evidence to support her case and her belief that justice would ultimately rule in her favour.
The latest charges harken back to the period when Shakira resided in Barcelona with her then-husband Gerard Pique. During that time, she was legally obligated to declare her earnings and international revenue, including income generated from her global concert tours. However, the court contends that instead of complying with Spanish tax laws, Shakira diverted her earnings to "companies domiciled in countries with low taxation and high opacity," allegedly to evade her tax liabilities.
As Shakira braces for the legal battles ahead, the international spotlight remains firmly fixed on the Latin pop sensation, whose fate in the Spanish courts hangs in the balance.
Other articles that may interest you...