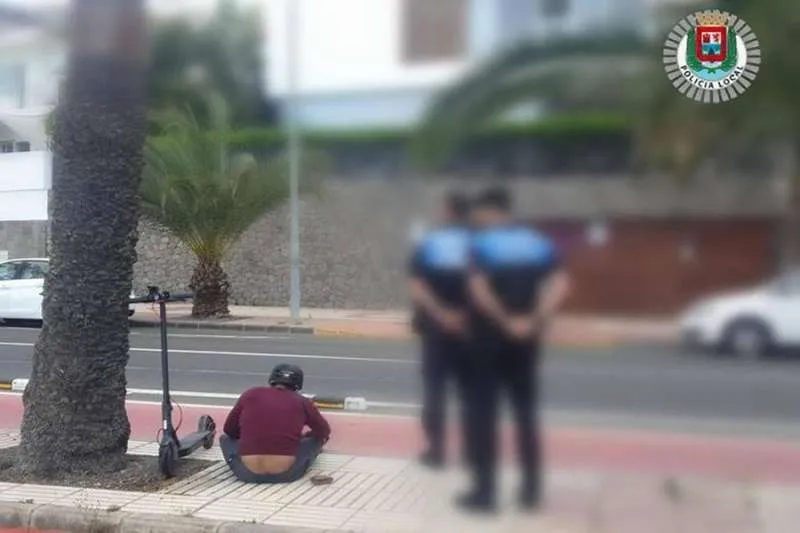 Rider crashes his electric scooter into a tree and then tests positive for alcohol
The rider of an electric scooter tested positive for drink driving yesterday afternoon (Wednesday), after crashing into a tree in Paseo de Chil in Las Palmas de Gran Canaria.
A Local Police District Unit were passing by and saw the man on the floor as a result of the incident, and decided to get him to take a breathalyzer test which came back positive for alcohol.
For this reason, he was charged for drink driving and for riding on the pavement, which is where the tree is, as this is also illegal on these types of vehicles.