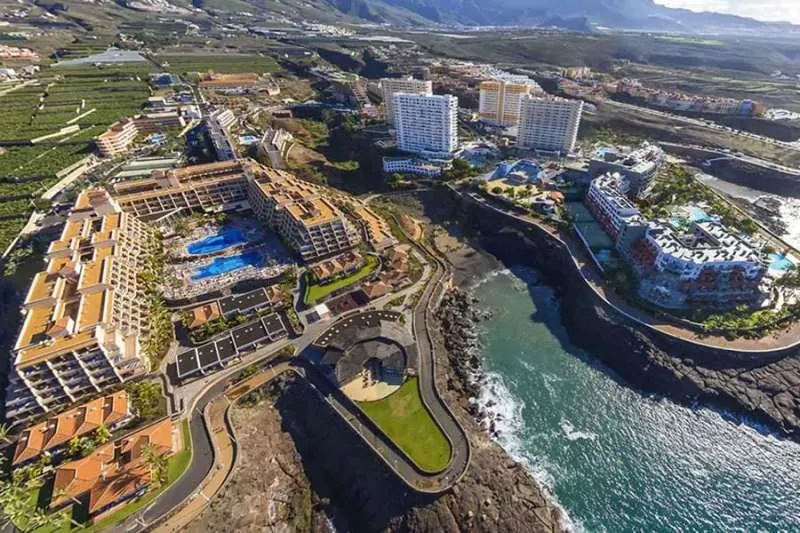 Playa Paraiso had the biggest tourist growth in Tenerife in 2021
Playa Paraíso, in Costa Adeje on the south coast of Tenerife, was the tourist resort with the biggest tourism growth figures in 2021, registering an increase of 117% in overnight stays compared to the previous year, going from 315,000 to 686,000, according to data from Ashotel based on the Tourist Accommodation Survey of the Canary Institute of Statistics (ISTAC).
In addition, the number of people staying in the resort grew by 151%, going from 49,500 to 124,500 people, and registered an average occupancy of 64% which increased hotel revenue by 123% to 44.2 million euros.
After Playa Paraíso, Golf del Sur saw the next highest increase of 69% and Las Américas (Adeje side) by 66%, while among the micro-destinations that increased the least, were Los Cristianos by 11.4% and Puerto de la Cruz by 2.5%, however, according to the official data, none of the resorts improved their figures compared to 2019, the last pre-pandemic year.
On the other hand, 4 of the 17 tourist resorts in Tenerife saw a reduction in the number of overnight stays last year compared to 2020. They were Callao Salvaje (Adeje), with a drop of -17.7%; Torviscas-Fañabé Alto (Adeje), -18.6%; Playa Jardín-Maritim (Puerto de la Cruz), -19.5%, and Costa del Silencio (Arona), which registered the biggest decrease of all with -60.4%.
As for the number of people, the Adeje side of Las Américas saw an increase of 69%, going from 41,890 to 70,860 people, and Taoro-La Paz, in Puerto de la Cruz, had an increase of almost 71%, going from 113,400 to 193,800 people.
In relation to the average occupancy rate, only 8 of the 17 resorts exceeded 50%: Martiánez (51.3%), Costa Adeje (51.9%), Los Gigantes (52.5%), Playa Jardín-Maritim (53.3%), Playa de El Duque (56.1%), Las Américas (Adeje side) (56.2%), Playa Paraíso (64%,) and Golf del Sur, the highest with 70.6%. But again, none saw an increase over 2019 whose average throughout the island stood at 70.5%.