Painting made with ash from the La Palma volcano is being auctioned for charity
Charity organisation, Lavavientes, announced the launch of an auction on Friday of a painting made using ash from the La Palma volcano, which has been commissioned by a renowned artist from the island, Mer Moraga, to raise funds for families affected by the eruption.
The painting belongs to the exhibition 'Textures' which is an exhibition that brings together all the inspirations and feelings of the artist, to produce her abstract vision of women and the marine world, using acrylics combining different textures in each painting and adding elements such as sand or volcanic ash.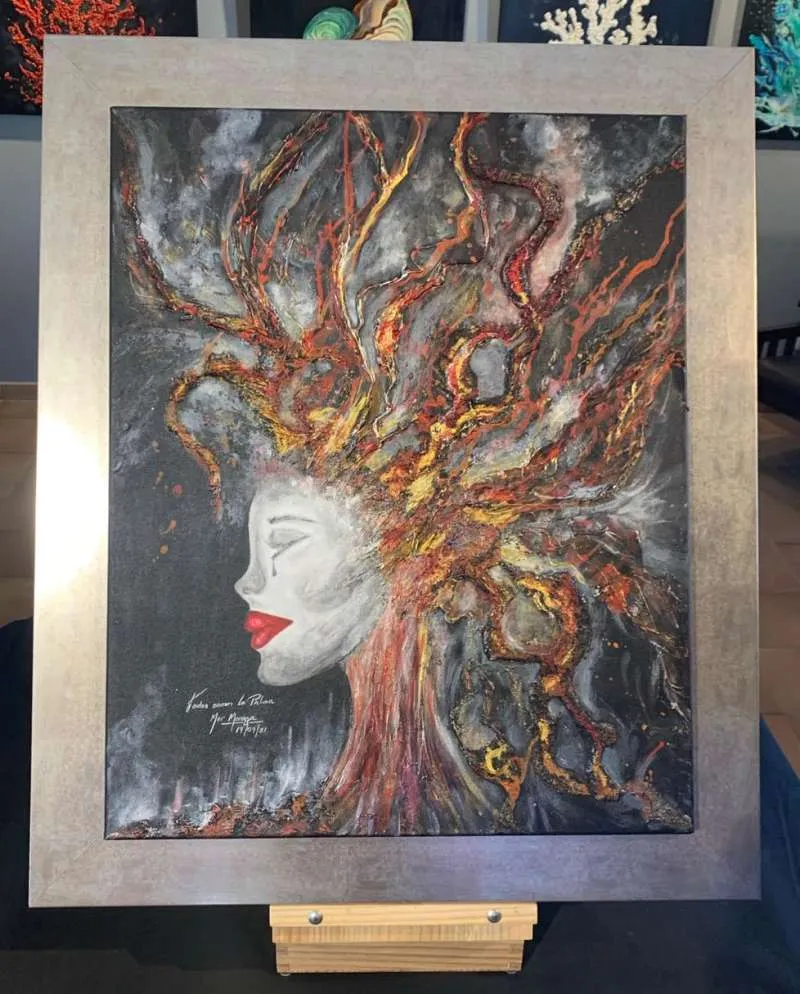 The painting being auctioned is called 'Tear' and is made with acrylics and ash from the La Palma volcano on canvas measuring 99 by 82 centimetres. It can be viewed, along with the rest of the exhibition, at the El Paso Tourist Information Office in La Palma, or on eBay as the auction is being held online on the platform, with a starting price of 3,000 euros.
It is running for a period of 10 days and all proceeds will be deposited in the account of the El Paso City Council at the request of the artist herself.