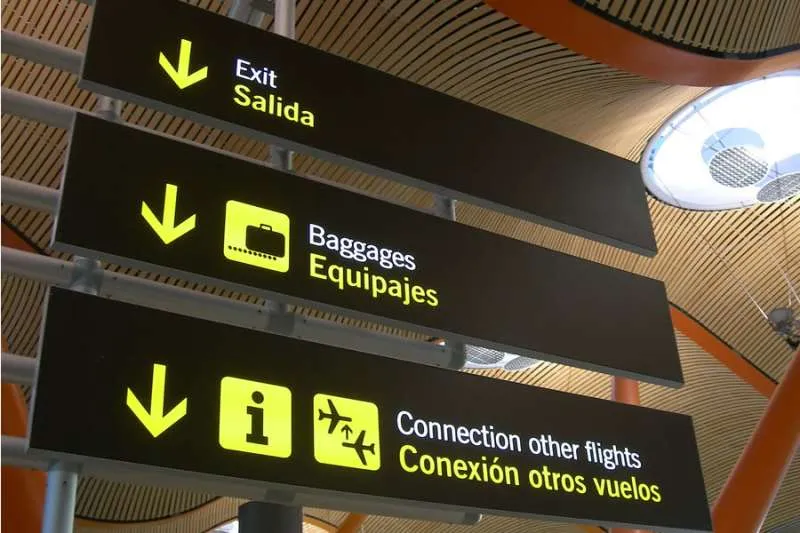 No, you still can't enter Spain from third countries including the UK if unvaccinated
Last week there was well-documented confusion over an announcement by the Spanish Tourist Office in the UK, which released a statement supporting Spain's decision to open borders to all UK travellers after publication in the BOE, which is where all official decrees/announcements by the government are published, but there wasn't one.
In actual fact, what was published was a confirmation of updated rules for travelling from EU countries and the lifting of the requirement to fill in a locator form if you have an EU Covid Certificate, which 37 countries do have, or an accepted equivalent, including the NHS Covid Pass, but not a change in entry requirements from third countries, including the UK.
As is known, a lot of press picked up on this and printed the statement, and on Thursday the Tourist Office issued an official apology explaining that they had misinterpreted the BOE (which is easy to do sometimes!) and the press followed by saying the Spanish Government made a U-turn, which they didn't as there was no announcement in the first place.
Now we have moved on to the next stage of this saga. Because of these goings-on, many people have discovered the SPTH website which is where Spain publishes its travel advice, which is available in English. There on the front page is a big yellow box as follows: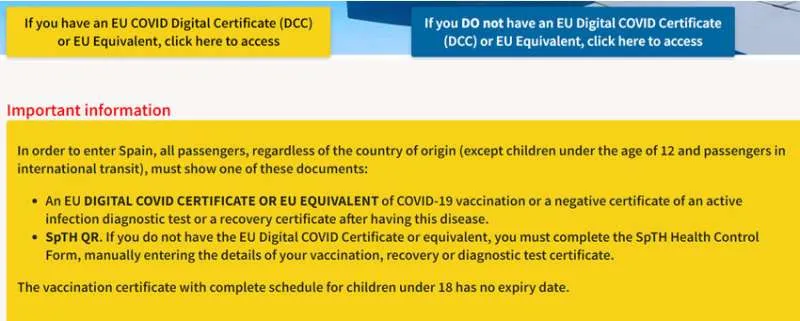 As you can see it outlines the three requirements for all travellers entering Spain, either valid proof of vaccination, recovery, or a negative test result. However, on the next page there are exceptions, and those exceptions include 'high-risk' third countries, which the UK is one of them, which excludes the unvaccinated.
Saturdays BOE has further endorsed this by re-publishing and making clearer the requirements for people travelling from third countries into the EU or Schengen countries, as you can see here:

We are asked, either directly or by some of your comments, as to where are the official sources for this legislation, and these are them. In Spain when a change in travel is made due to Covid, it is a decision made by the Ministry of Health, and published in the BOE by the Ministry del Interior which will outline all details and exceptions including the date it comes into effect.
There are no other sources. We all want the Spanish Government to change the requirement, whether you are someone who wants to travel for a holiday or to see family or friends, or a business in Spain and of course, the Canary Islands that wants you here.
At the moment it is in force until April 30th, it could be lifted before that date, on that date, or it could be extended again, but in the meantime please be warned that people are being refused entry trying to get in without meeting these requirements... and when it does change, there is only one place it will be officially published.
Other articles that may interest you...