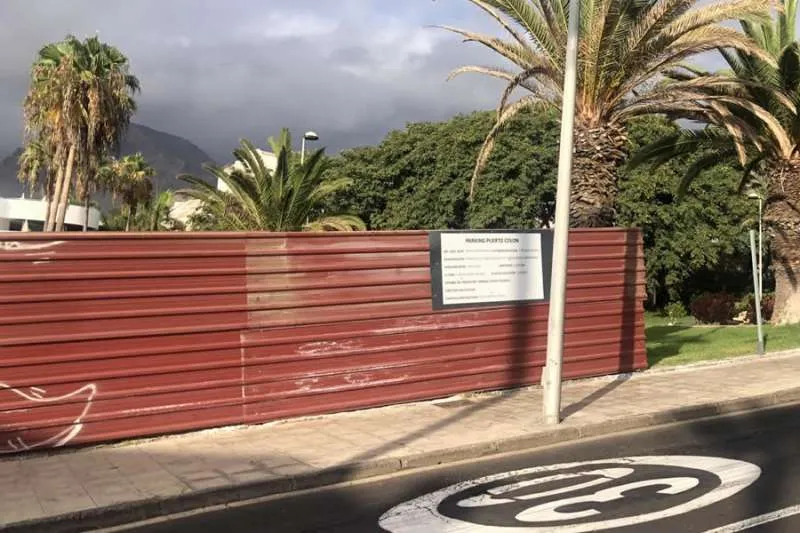 New underground car park in Puerto Colon is causing a stir among local residents
Local residents of San Eugenio in the south of Tenerife, are in uproar over a new underground car park that is to be built on Avenida Colon, which is the road leading down the hill to the port, on what is claimed to be 'the only piece of green parkland left in the area'.
Fences to close off the site and signs informing of the construction have already gone up, which has angered some locals as they claim they haven't been asked or informed about this new development, and that it is home to many large mature trees and birds, including Hoopoes, Parakeets and Martins.
According to the details on the sign, the new car park is to have five subterranean levels with 496 parking spaces, had the licence granted in July 2021, is being carried out by Parking Puerto Colon SL, and will take 24 months to complete.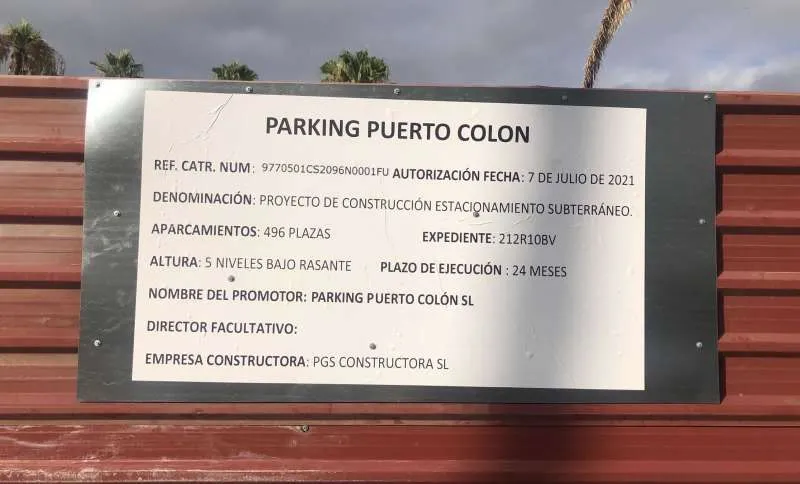 Many locals say that another car park is not needed in the area, saying that there are four nearby in CC San Eugenio, top-level Puerto Colon, lower-level Puerto Colon, and La Niña which is further down Avenida España towards Torviscas, and are blaming the Adeje council for ruining the green zone.
At time of going to press, the Canarian Weekly believes that this is a private development being carried out by Puerto Colón themselves, and is not a council project. All the appropriate licences have been applied for and granted, and that it will be an underground parking construction, which if it falls in line with other recent projects, will have green zones at street level.
It is believed that business owners in the area are in favour of the project as they say they are losing custom because people have nowhere to park nearby and shop.
Many people were opposed to other similar projects in Adeje town centre and Playa San Juan when they were released as areas for new parking, but they are both now seen as being better than before.
The plaza and parking rejuvenation in Playa San Juan has become a central point of the town with bars and restaurants around it, and a large park area for children, and the new parking in Adeje has breathed a new lease of life into businesses in the town centre as there was a serious lack of parking spaces in the area and they were seriously suffering, and has introduced new green zones to the public.
Are you for or against the new project? Let us know by emailing editor@canarianweekly.com
Other articles that may interest you...