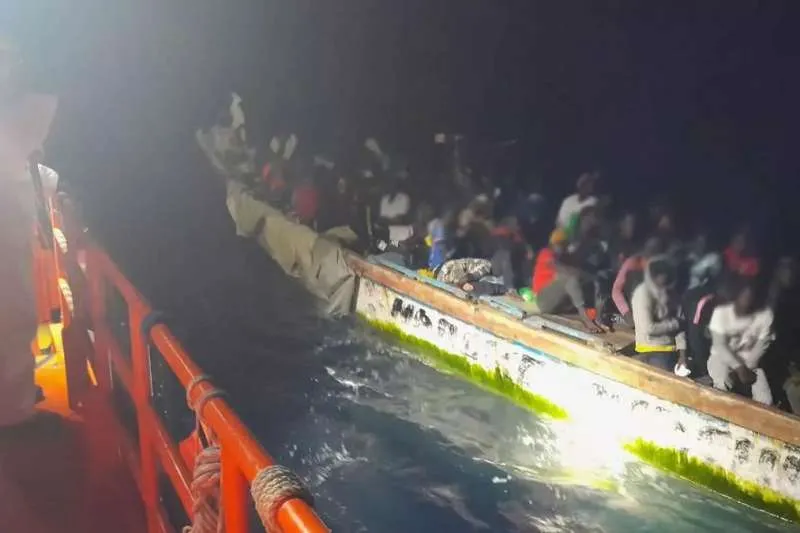 Maritime Rescue intercept 363 migrants in three boats near Tenerife and Gran Canaria
The new week has brought with it the arrival of the first boats carrying migrants to the shores of the Canary Islands. In the early hours of this morning (Monday), Maritime Rescue successfully intercepted a cayuco with 65 people of sub-Saharan origin on board, sailing in waters south of Tenerife. This operation was a joint effort by 112 Canarias and the Red Cross, and it underscores the ongoing migration challenges faced by the region.
The distress call was initiated by the occupants of the boat, and it was met by the Salvamar Menkalinan out at sea that safely towed them to the port of Los Cristianos, located in the municipality of Arona in the south Tenerife.
Among the 65 migrants onboard, there were 45 adults and 20 presumed minors. Following medical checks conducted by the Canary Emergency Service (SUC) and the Red Cross, no transfers to healthcare facilities were deemed necessary.
A second boat arrives in Tenerife:
Later this morning, at around 8:00am, a second boat was spotted approximately two miles from Tenerife. It was located by the Salvamar Alpheratz rescue boat, which also escorted it to the port of Los Cristianos.
This second cayuco (canoe) was carrying 134 people of sub-Saharan origin, including 96 adult men and 38 minors, among whom was a young girl.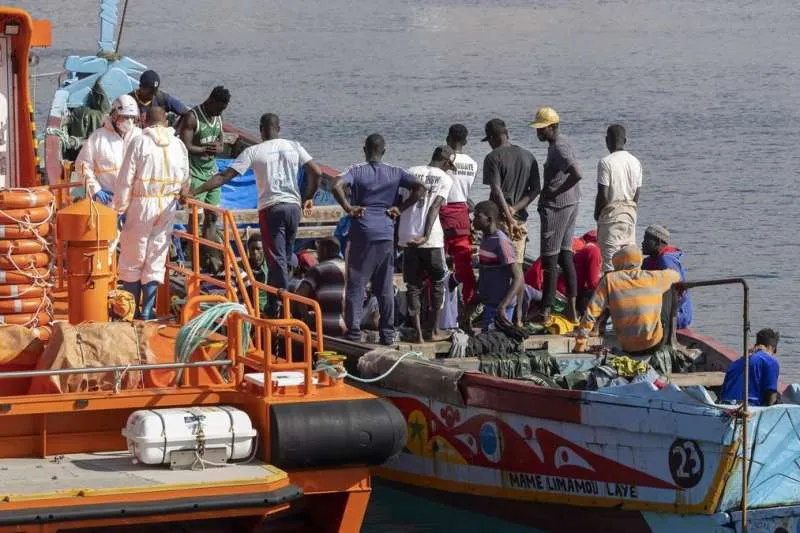 The Third Cayuco, near Gran Canaria:
In addition to the two vessels located near the coast of Tenerife, another boat was spotted approximately two miles from the port of Arguineguín in Gran Canaria, and the Salvamar Macondo was dispatched to meet it by Maritime Rescue.
This third boat was carrying a total of 164 migrants of sub-Saharan origin, including four adult women and eleven possible minors, all of whom were male. Fortunately, none of them required hospitalization following their rescue.
This brings the total of migrants reaching our shores this morning to 363 people in just three boats in the space of a few hours.
A Persistent Migration Challenge:
The archipelago continues to grapple with a persistent migratory crisis, with the Canary Islands route remaining a prominent path for irregular immigrants. While numerous boats have arrived on the coasts since July, experts anticipate that the situation may worsen as the sea calms in the upcoming months of September and October.
The regional government of the Canary Islands and the central government have already initiated discussions to address this issue and find solutions for the migrants arriving on the islands, with El Hierro and Tenerife being the most heavily affected areas recently.