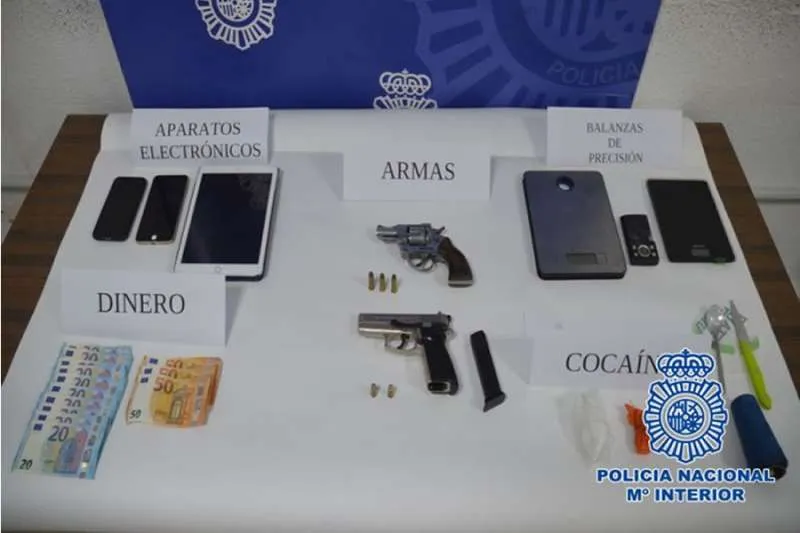 Man arrested in possession of drugs and two pistols in Tenerife
The National Police have arrested a 30-year-old man in La Victoria in Tenerife, who was in possession of two pistols and cocaine prepared to sell, in addition to precision scales and substances to 'cut' the drugs with.
The police intervention took place after receiving a complaint from a member of the public via the antridroga@policia.es email address, which has been set up by the police for this purpose.
After receiving the information they started an investigation into the man in question, and were able to identify him and stop him in his car where they found him in possession of drugs and a 38-caliber revolver which he kept inside his vehicle.
After receiving the judicial authorization, they then entered and searched his home, where they seized a new 9-millimeter caliber pistol with ammunition ready to be used, and more cocaine in bags prepared ready for sale, alongside the scales and other items.
The man is now in the custody of the judicial authorities awaiting trial for possession of illegal firearms and drug dealing.