Il Divo concert will go ahead in October
The San Bartolomé de Tirajana Council have announced that the Il Divo concert which was cancelled in December, will be held on Saturday 14th October 2023, at the Parque Sur Amphitheatre in Maspalomas, after finally agreeing on a new date with the promoters.
The concert in December was meant to honour band member Carlos Marin, who died on 19th December 2021 after contracting Covid, but was cancelled at the last minute as another of the group fell ill.
There have been intense negotiations between the mayoress, Conchi Narváez, and the producers of the show, who have been determined to set a new date. "It is a unique act that gives prestige to our municipality and the Maspalomas Costa Canaria brand internationally," she said.
It is great news for the thousands of fans that Il Divo has on the island, and is special because Maspalomas is where Carlos Marín sang with Il Divo for the last time in Spain.
In this Il Divo concert, produced by the DN7 Booking company, the group will present their new show, which is premiering for the first time in Spain, entitled "A New Day Tour" and will have the special participation of the Mexican-American tenor Steven Labrie, who has performed with the remaining band members on their last tours since Carlos Marín sadly passed away.
The San Bartolomé de Tirajana City Council also reminds that the tickets purchased at the time, which were through a scheme via purchases in local shops to help the economy recover after the pandemic, are still valid to enjoy this new show on its new date in October.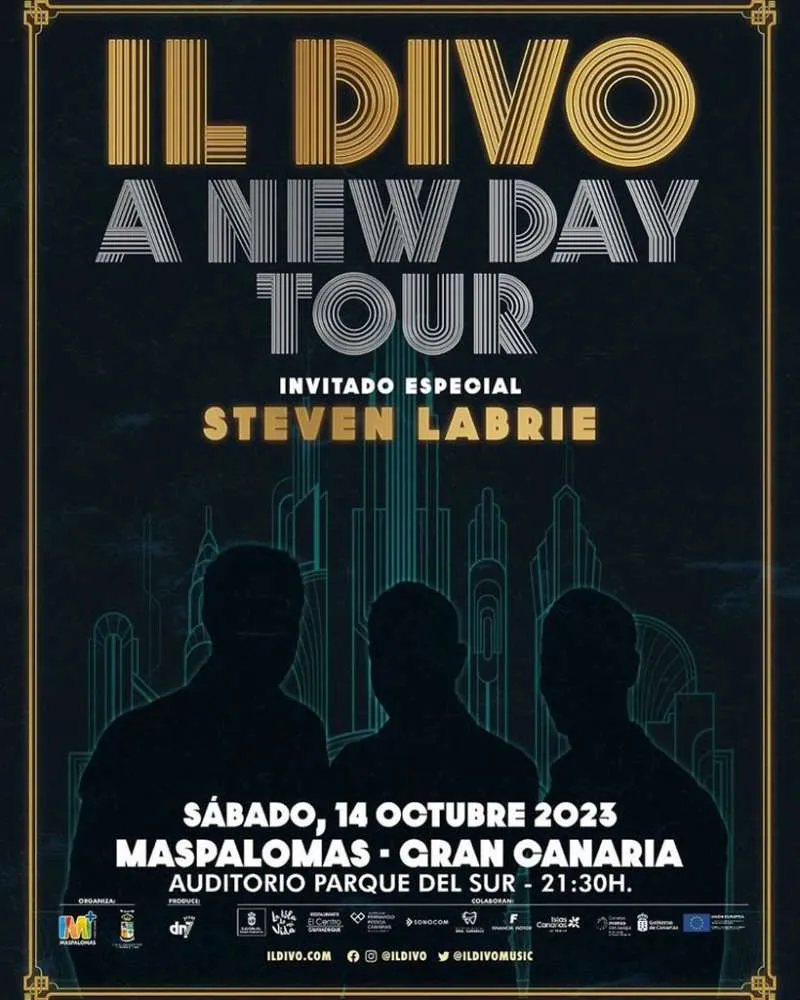 Other articles that may interest you...