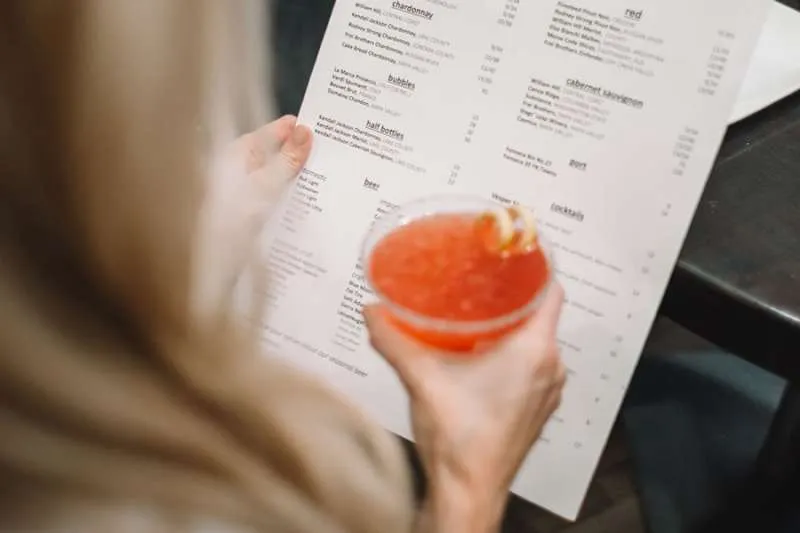 'IGIC not included' is not legal on menus according to the OCU
Sometimes, after enjoying a good meal or night out, a bad taste is left in your mouth when the bill arrives, because the bar or restaurant includes supplements that you were not expecting, for this reason, the biggest consumer protection organisation in Spain, the OCU, have issued guidelines to what they can charge, and what they cannot.
There was uproar in the Spanish news recently after a diner, named Blas Galey Hermoso, tweeted his bill from a restaurant in Zamora in mainland Spain, because: "every time the waiter came to our table on the terrace to bring something, e.g. beer, the tapas etc, we were charged 20 cents, which we only found out when we got the bill. On top of this, we were charged a euro for some cutlery to cut toast that we had ordered".
In addition to this, there have been other situations that have created controversy, mainly on social media, including the two euros someone was charged for each extra slice of cheese in a bar in La Gomera, or the six euros for using a blanket in a restaurant in Tenerife, especially because in all cases the customers weren't notified beforehand.
So, the question is, what can and cannot you be charged for in bars and restaurants? Firstly, the OCU speaks of 'free but announced prices'.
"In a free market society, prices are free," explains the OCU, "and this applies to the hospitality industry, so for the same soft drink you can be charged 2 euros in one place or 10 euros in another, and it is legal in both cases, as long as the price is duly reflected in the price list".
"This list must be complete, with the information on prices and services clearly stated, it must be visible to the user and it must include the final prices with tax included."
A FEW THINGS THAT YOU CAN NOT BE FOR CHARGED IN BARS AND RESTAURANTS:
The OCU has compiled some things that cannot be charged for in bars and restaurants, mainly when that price is already included in other services, or because it is not previously warned of or published.
1). Charging IGIC (VAT) separately:
The IGIC in the Canary Islands, or the IVA in the mainland, should not be charged separately. According to national legislation, putting the warning "IGIC not included" is not allowed, even if they put it on the menu. Therefore, the prices that are reflected in the menu must include the corresponding IGIC or VAT.
2). The cutlery:
Although in some countries it is commonplace to charge extra for the cutlery, in Spain it is not legal, this must be included in the price.
3). Charging a supplement for a reservation:
In bars and restaurants, it is not permitted to charge more for a reservation, although what is allowed, especially when there are large groups or during festive periods such as Christmas, is to ask for an amount as a reservation, which must later be deducted from the bill.
4). Charging a supplement for a terrace table:
Due to the fact that many people want to dine outdoors when on holiday, some venues charge extra for a terrace table. However, they are allowed to do this, but it must be informed of beforehand and the charge must be on their official stamped price list from the town hall.
5). Charging for tap water:
Are bars and restaurants obliged to serve free tap water in Spain and the Canary Islands? Yes, consumers can drink tap water for free in these businesses, according to the Law on Waste and Contaminated Soil for a Circular Economy.
This law establishes that "establishments must always offer clients tap water as an alternative to bottled water, free of charge, to encourage rational and sustainable consumption, limiting the use of single-use containers."
In the OCU guidelines there are many other items and situations, such as the aperitif some places serve without you having asked for it, or unexpected charges for bread, but they are allowed because they are on the menu and you accepted them… there are even some places that have charged for ice! Ultimately, as long as, they inform you of the charge first, and it is on their menu and officially stamped price list, they can charge you for it.
Other articles that may interest you...