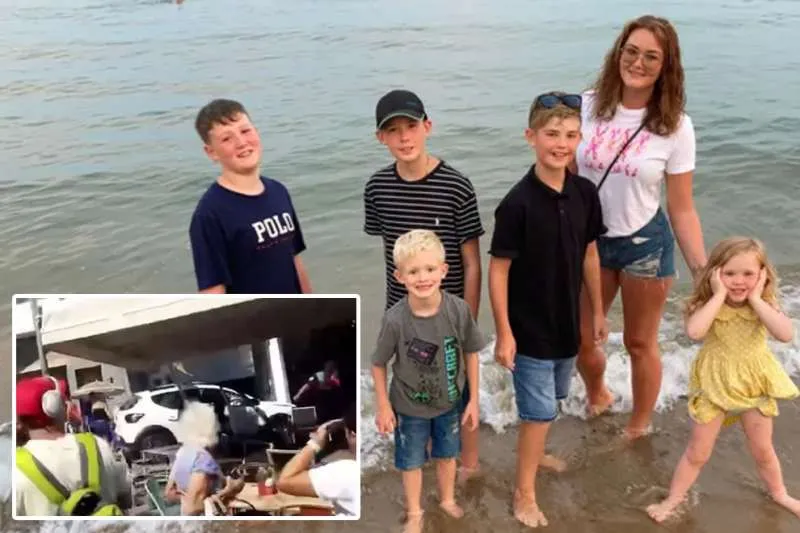 Help get Harriet home!
On what was supposed to be a joyous two-week family holiday in Fuerteventura, life took an unexpected turn for Harriet Moxon when a well-publicised car ploughed through the outdoor seating area of a café in Corralejo critically injuring several people.
Harriet and her family, from Middlesex, are regular visitors to the island as her mother is a resident of Fuerteventura and, like many others, they come over to see family and enjoy the summer holidays with the kids.
However, this stop at a café for a quick drink just 10 days ago on Thursday 31st August as they were a week into their holiday, was to change their lives forever.
This was the first time they had visited this café on the main road through Corralejo, and has been widely reported with some very vivid images and videos, a white SUV rental car driven by a British tourist veered off the road and crashed into the people sitting on the terrace before hitting a shop and coming to a stop.
Harriet was one of the people sitting on the terrace that fateful day, and is one of the people who has been seriously injured as a result of the accident.
Harriet, her husband Luke and their two children were sat at a table on the terrace, when Luke left to take their son to the toilet, leaving Harriet and their 5-year-old daughter Eve at the table. Moments later Harriet saw the car swerve towards them and literally threw Eve out of the way to safety, being hit by the car herself and taking its full force as it hit people, tables and chairs in its path.
This impact has left Harriet with life-changing injuries. She is currently in Gran Canaria, after being airlifted to hospital, and enduring three emergency surgeries, Harriet faces a challenging journey ahead. She has lost her spleen, suffered a severely damaged liver, and a life-altering spinal injury.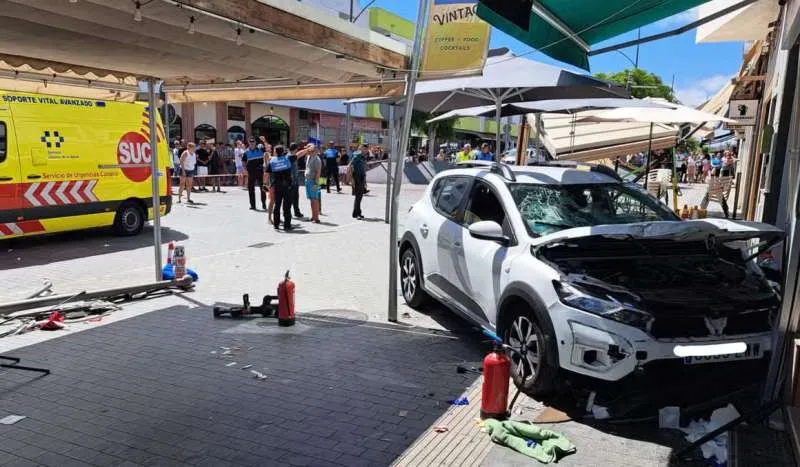 The next crucial step is to get her back to the UK, where she will need to be transferred to a specialized spinal rehab unit in an attempt to recover her quality of life.
Harriet's twin sister Charlotte, set up a GoFundMe page yesterday to raise the funds to return her home. The target is £55,000 and at the time of publication, there is already almost £15,000 in less than 24 hours.
Charlotte wrote on the page: "Harriet is a daughter, a mother, a sister and a friend. Every little bit you can contribute will not only help bring Harriet home but also surround her with the love and care she so bravely gave her daughter. Join us on GoFundMe to support Harriet's road to recovery".
If you would like to donate, please click here: GoFundMe/ Help Get Harriet Home.
Canarian Weekly would like to thank the family for reaching out to us to help spread the word for this cause and have made a donation to the fund.
Other articles that may interest you...