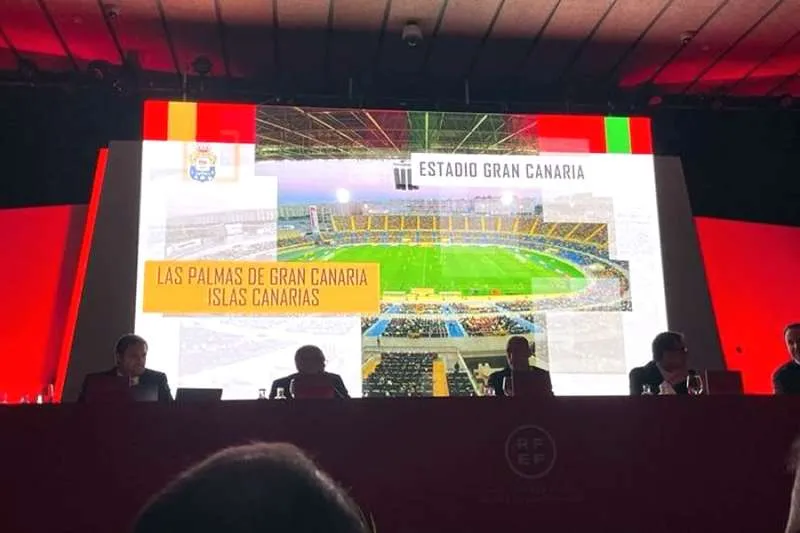 Gran Canaria takes first step to being a venue for the 2030 World Cup
Gran Canaria presented its proposal yesterday (Thursday) to the Spanish Football Federation to become one of the eleven stadiums to host the 2030 World Cup, a joint bid between Spain and Portugal, which is the starting point for the evaluation process of the venues that want games played at their venue during the tournament.
Although the requirements for the candidacy have not yet been formally published by FIFA, a reference from the 2026 World Cup is being used for guidelines, which point to a tournament with 46 participating teams and stadiums that must have a capacity of between 40,000 and 80,000 spectators, reports the Gran Canaria Cabildo.
Francisco Castellano, Councillor for Sports of the Cabildo, said that "right now we have the same possibilities as the rest of the candidates to be one of the venues of the 2030 World Cup. We have been given a schedule to start working and undertake the technical requirements, and thus be able to comply and sign to be one of those eleven venues for the candidacy of Spain and Portugal".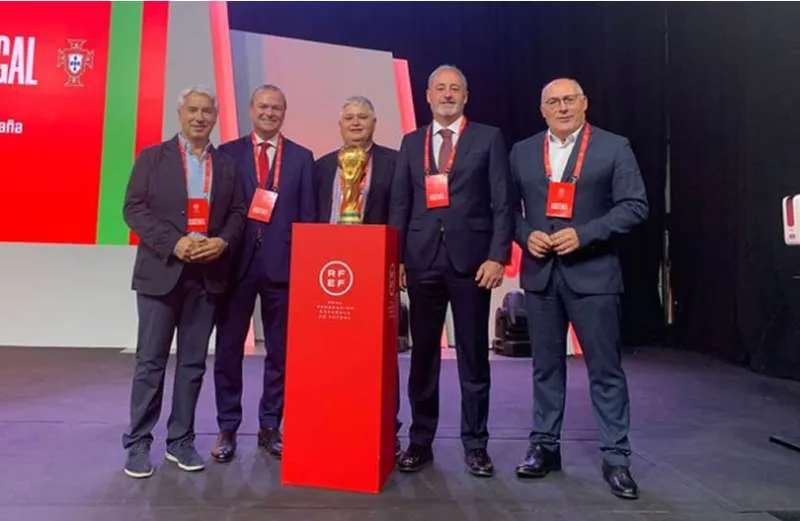 Castellano also explained that "if Spain and Portugal host the 2030 World Cup and we are chosen as one of the venues, each one will host five or six teams that have qualified for the tournament. In addition, the stadium must be ready a year before it kicks off, and no type of activity can be carried out in the stadium in the month leading up to the tournament."
The president of the RFEF, Luis Rubiales, said during the presentation that "we are prudent, but optimistic in the face of the definitive election by FIFA in May 2024 of being the winning candidate, assuring that, thanks to the effective and discreet work being carried out, Spain and Portugal will be the only European candidates in the final selection process."
The evaluation of Spanish venues is expected to last until November when the eleven venues will be finally chosen to support the bid to host the tournament.