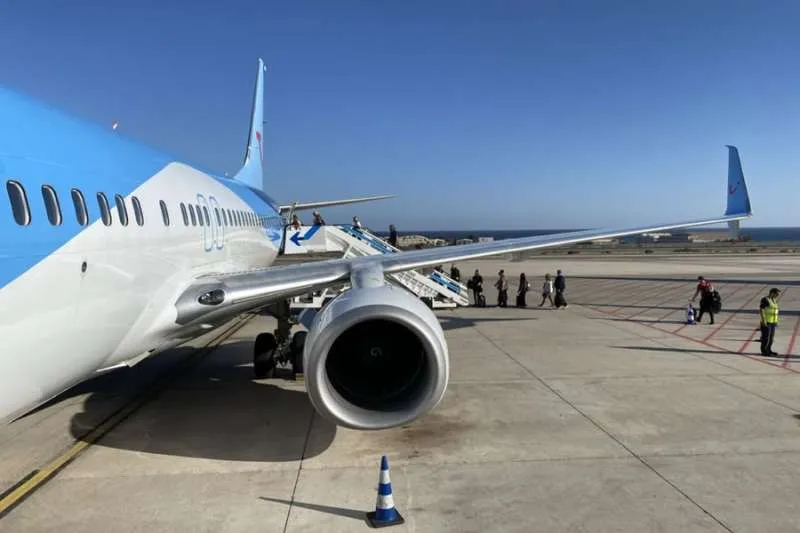 Gran Canaria is on the road to full recovery with 22% more flight seats in 2023
Airlines that fly to Gran Canaria have scheduled 1.77 million seats to the island between January and October 2023, which is 22% more than in 2019, the last year before the pandemic, as announced yesterday at Fitur by the president of the Cabildo, Antonio Morales.
"We have experienced hard and uncertain times in recent years, which have directly affected important markets such as Germany and the Nordics in the first three months of this year, but the truth is that our data is good in terms of recovery and with a customer profile with greater capacity or willingness to spend on the island", Morales said.
In fact, he has stressed that, although the island has not yet recovered fully in terms of number of visitors to the island, their spending in 2022 exceeded that in 2019.
"We are talking about a 22% increase in connectivity, with more seats and routes than ever, and connections to 24 cities in Spain. These are key elements and the trend of recent months is practically equal to that pre-Covid with a difference of only 0.9%".
Morales maintains that "everything points to the fact that in 2023 we will exceed the number of arrivals than in 2019, with a significant rebound in the national tourism market."
"It is true that Nordic and German tourism have fallen in numbers, as a result of the conflict in Ukraine, and the economic and energy crisis in the area, but it is already recovering and the prospects for the national market are very good. In addition, we especially value the level of spending of visitors", he concluded.
Other articles that may interest you...