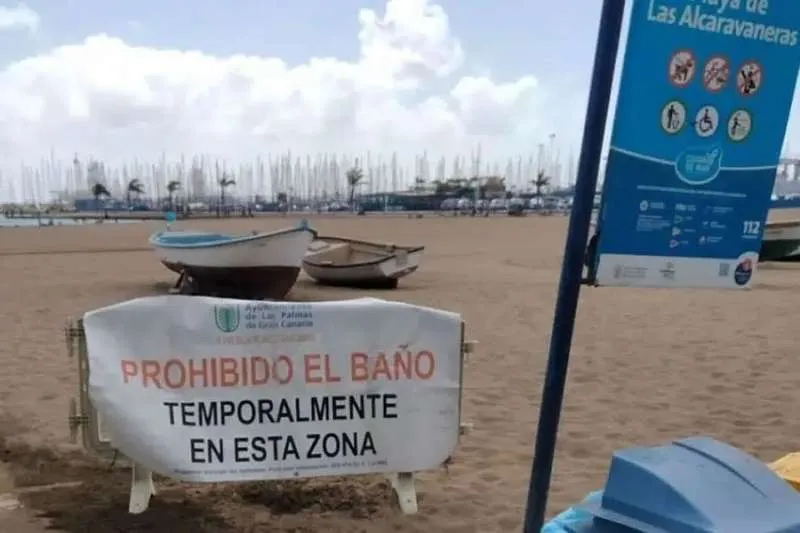 Gran Canaria beach is closed due to abnormal levels of bacteria
The Las Palmas City Council in Gran Canaria have temporarily closed and declared a ban on bathing and swimming at Playa Las Alcaravaneras beach due to an abnormal increase in 'intestinal enterococcus bacteria' in the waters of this beach near the port.
After receiving the notification from the Public Health Directorate of the Government, the Department of Ciudad de Mar immediately activated the protocol for these situations, first ordering bathers and users of Las Alcaravaneras beach to get out of the water, and then closing the beach and displaying a red flag to prohibit anyone going into the water, and placing information banners at the accesses to the beach.
The Public Health Department have already taken new samples this morning and will get the results back on Thursday. The beach will remain closed at least until then and a decision will be made depending on the results.
The current samples taken last Wednesday (23rd August) indicate a 'short-term contamination' with an index of 330 CFU (colony-forming units) per 100 ml of intestinal enterococci, a value above the recommendation established at 200 CFU/100 ml.
Ciudad de Mar reminds us that the City Council carries out weekly analyses on all of the city's beaches.