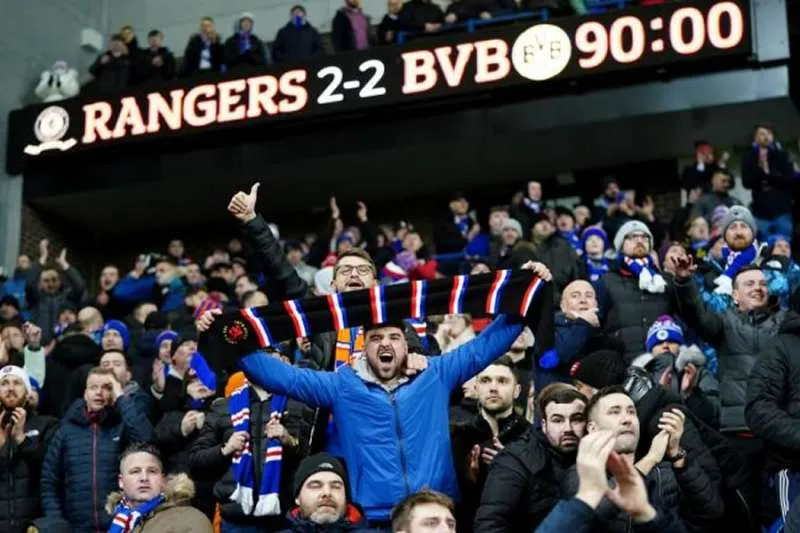 Football fan fired after ending up in Tenerife after a Rangers win
The story of a Glasgow Rangers football fan has gone viral after he was fired from his job by Whatsapp after waking up in Tenerife, following a historic win against Borussia Dortmund in the Europa League.
Rangers took everyone by surprise by knocking out Borussia Dortmund after drawing 2-2 at home at Ibrox and winning 6-4 on aggregate to advance to the last 16.
However, carried away by the celebrations and the madness of the moment, this partying and carefree Scottish fan did not go to work the next day but woke up in the Canary Islands, receiving several messages while lying on a sunbed in Tenerife.
In a 3pm text message, his boss demanded: "What's going on, where are you?" "Woke up in Tenerife," replied the joker. In a heated exchange, his boss wrote back: "Listen pal, if that's the case you were already on your last warning for no shows. Unfortunately, we will need to move forward and terminate your contract."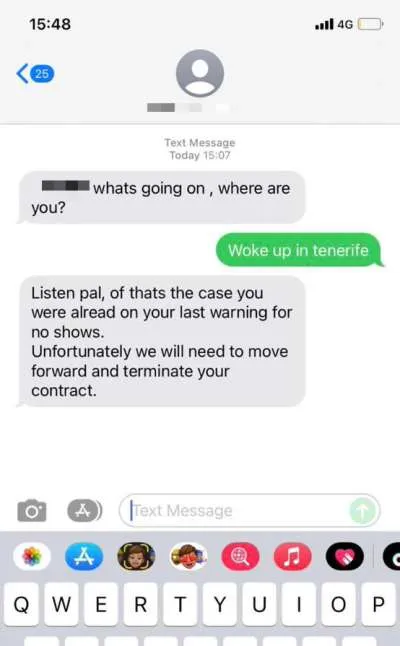 The lad has been hailed a hero following the bold move, with one commenting: "Class mate, what a legend!" Another added: "You don't want to be working for anyone that starts a text with 'listen pal'…. Enjoy the sunshine!" While one joked: "Heading for Ibrox Park and ended up at Siam Park."
Other articles that may interest you...