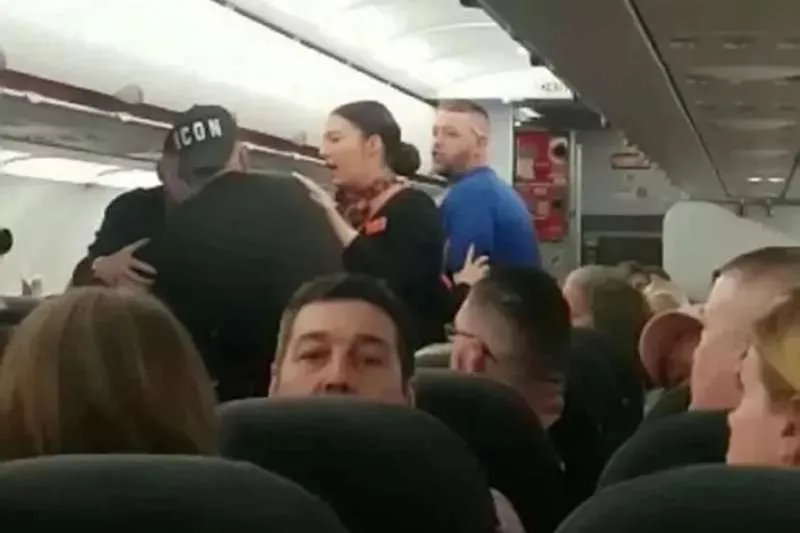 Fight breaks out on a flight to Lanzarote this Monday morning
Air traffic controllers have confirmed that a flight coming to Lanzarote from Madrid this morning, had to have priority landing to get it on the ground as quickly as possible after a fight broke out on board between passengers.
Cabin crew tried to calm down those involved after the incident started, for reasons not currently known, and the police were waiting for the plane to land at the César Manrique airport and boarded it before anyone was allowed off to apprehend those involved.
The plane landed safely and the culprits were removed from the plane and taken into police custody before the rest of the passengers were allowed to disembark.
They have confirmed that no one was injured during the incident and that people's safety wasn't threatened, but that this type of behaviour carries severe punishment.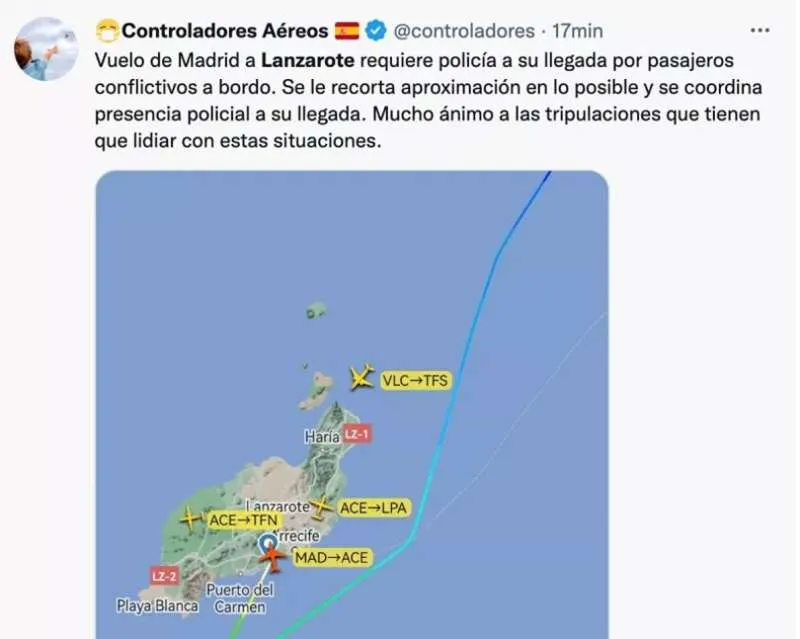 Other articles that may interest you...