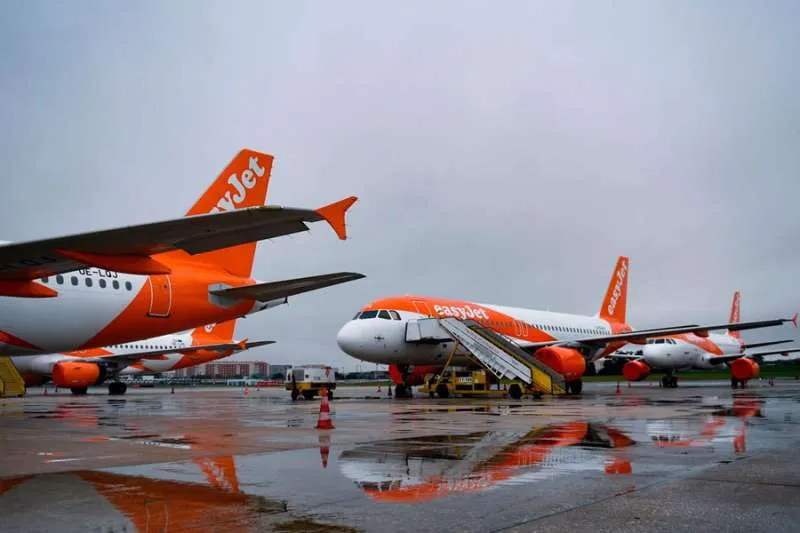 EasyJet cancels 222 flights due to high levels of Covid-related staff sickness
Budget airline easyJet cancelled 222 flights from various European destinations over the weekend, with 62 more from the UK grounded today (Monday), due to staff shortages caused by Covid-19.
They say they have tried to combat the shortages by "rostering" standby crew over the weekend but were forced to make "additional cancellations".
An easyJet spokesperson said: "As a result of the current high rates of Covid infections across Europe, like all businesses easyJet is experiencing higher than usual levels of employee sickness."
"We have taken action to mitigate this through the rostering of additional standby crew this weekend, however, with the current levels of sickness, we have also decided to make some cancellations in advance which were focused on consolidating flights where we have multiple frequencies so customers have more options to rebook their travel, often on the same day."
He added that affected customers had been contacted and could rebook on alternative flights or receive a voucher or refund.
The cancellations come amid rising demand for travel as the Easter school holidays begin, and airports are also struggling with staff shortages that have led to long queues for security checkpoints and check-in.
Passengers at Manchester Airport have faced long queues for check-in and security, leading some to miss their flights over the weekend, and there have been complaints about extensive waits in the baggage reclaim halls.
Manchester Airport apologised and admitted passengers' experiences fell "below the standard we aim to provide. Our whole industry is facing staff shortages and recruitment challenges at present, after the most damaging two years in its history," a spokesperson said.
Gatwick airport also had a busy weekend, saying they have not seen big queues in its security area, but that some check-in areas run by individual airlines were very busy.