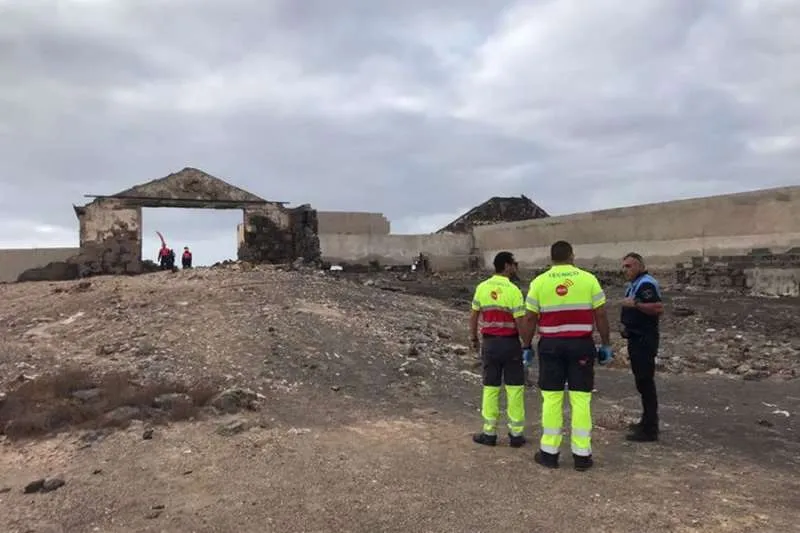 Decomposed body of a man found under rubble of a collapsed wall in La Rocar
The dead body of a man was discovered yesterday morning (Wednesday) beneath the rubble of a 50-foot-tall wall that had collapsed in the ruins of La Rocar, also known as Islote del Francés, an area near the sports pier in Arrecife, Lanzarote.
The incident occurred shortly before 9:30am after a man who was walking in the area called the 112 emergency call centre claiming he had found a body due to the smell something under the rubble was giving off.
The Fire Department, using a digger from the council, were given the task of removing the debris to recover the body, which is said to be of a man of Maghrebi origin.
The National Police have initiated an investigation to clarify the circumstances because as of now, no one has reported the disappearance of anyone matching his description, although the area, which contains the ruins of a former cannery, is a habitual refuge for the homeless.
The Fire Department stated that no additional bodies had been discovered, and by judicial order, the area has been cordoned off to prevent anyone from passing through the location due to its high instability which needs reinforcement or demolition work to make it safe.
According to the emergency services, pending the autopsy results, it is believed that the man could have been dead for over a week due to the advanced state of bodily decomposition.
Other articles that may interest you...