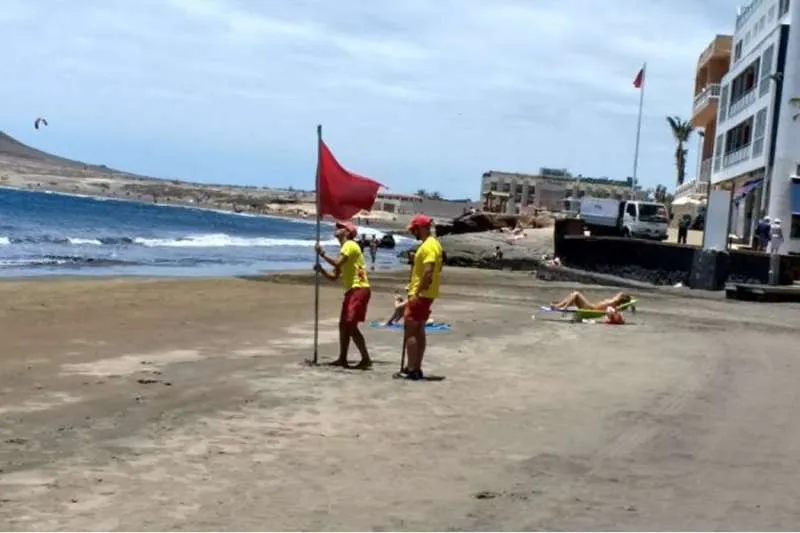 Deaths by drowning have increased by 54% in the Canary Islands so far this year
20 people have lost their lives by drowning during the first four months of 2022 in the Canary Islands, which is seven more than in the same period of the last two years, in which 13 people died, an increase of 54%, according to the Canarias 1500 Km de Costa campaign, which aims to raise awareness about this matter.
The vast majority of accidents involved people who decided to enter the water when there were adverse sea conditions or under a red flag on the beach, warning of dangerous conditions.
To the 20 registered deaths, there must also be added two people wounded in critical condition, 4 serious; 16 wounded with moderate injuries; 6 mild; and 9 sea rescues of people who were unharmed.
75% of the identified deceased were foreigners of up to seven different nationalities: two Polish; a German, one from the UK, one Dutch, a Norwegian, one from Ireland, and one from Portugal.
Of the ages of the deceased, 40% (eight) were adults, while 25% (five) of the victims were over 60 years of age. The remaining 35% (seven) represents the number of victims of unreported age.
By islands, Tenerife, Gran Canaria, Fuerteventura and Lanzarote registered four deaths each; La Gomera three; El Hierro one; and La Palma and La Graciosa have not registered any deaths.
75% of fatal drownings are in the afternoon, while only 20% occur in the morning.
By activity, 65% (13) of the deceased were swimming; 15% (3) were fishing, 5% (1) were diving, and 15% (3) classed as 'other'.
Most of the drownings were in the sea off beaches accounting for 46% of cases, followed by ports and coastal areas (40%); natural pools (12%) and swimming pools (2%).
"Drowning continues to be the highest cause of accidental death in the Archipelago, mainly due to recklessness and ignorance", the promoters of the campaign have pointed out.
"If there is a red flag or an active weather warning do not go into the water, even if you think it looks calm, it's as simple as that. Thinking 'it won't happen to me' will not protect you, self-responsibility and common sense are of the utmost importance" they said.
Other articles that may interest you...